Creating Value through Elevated User Experiences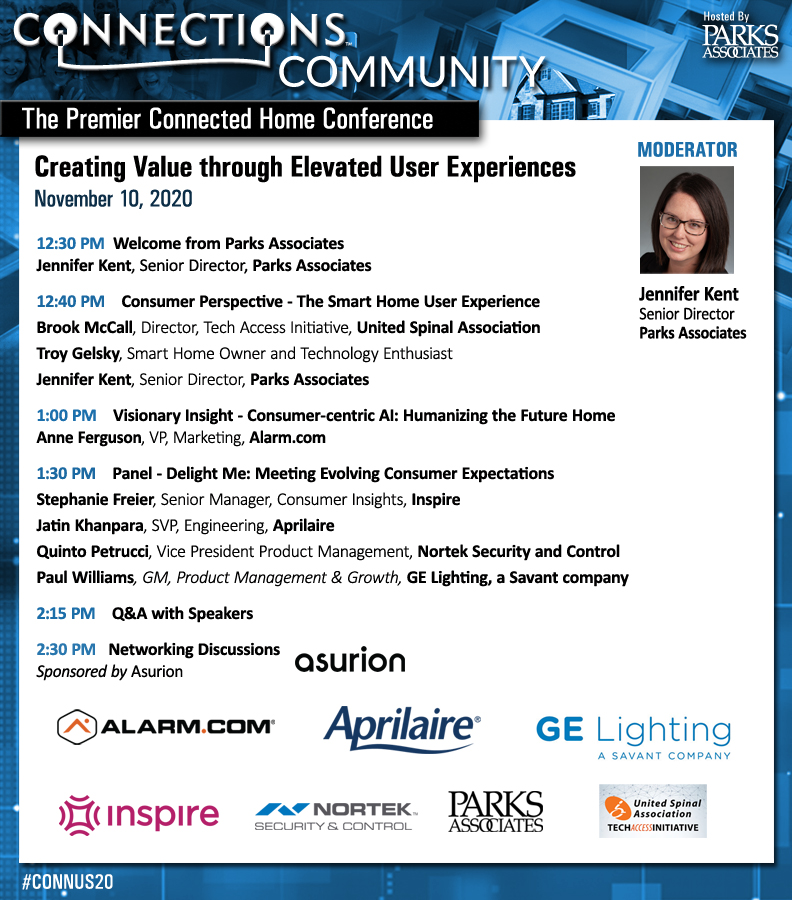 Contextual awareness, AI, and machine learning are among the innovations elevating user experiences in the smart home device space by moving the market beyond scripted, pre-programmed automation scenes. These improvements can deliver a more streamlined onboarding process, interoperability between more devices, multi-modal access, and granular personalization that adapts to multiple lifestyles in the household. This session opens with a Consumer Perspective presenting first-hand consumer narratives about smart home user experiences from the valuable to the frustrating.
Register now to attend the
Creating Value through Elevated User Experiences
session on November 10 at 12:30 p.m. CT where
Alarm.com will provide A Visionary presentation on Consumer-centric AI that suggests how the industry might think about humanizing the home of the future.
This user experience focus culminates with Delight Me: Meeting Evolving Consumer Expectations, a panel of industry leaders who will explore the new challenges and best practices for delivering experiences that simply and comfortably support the varied ways humans live in their homes.
Next: Smart Home Platforms: Quest for a Unified Experience
Previous: A Seamless Smart Home Experience - F-Secure

Comments
Be the first to leave a comment.
Post a Comment