Consumer Trends in Virtual Healthcare: New Research Report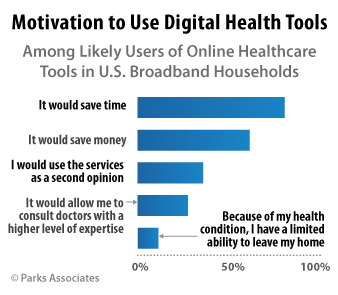 In a new Parks Associates mobile health industry report, data suggests that the market for online health communications is expanding. The report, "Virtual Care: Technologies and Business Models," examines current and emerging virtual care programs, technologies, and business models, finding that more than a quarter of U.S. households have used some type of virtual care communications in the past.
The report also finds that of the people who have not used virtual care tools or communications in the past year, 51% are comfortable and open to the idea of using them in the future. This suggests consumer demand of remote health products and services will continue to increase over time.
For more information on this report, click here.
Next: The Future of Health Belongs to What You Can't See
Previous: The SmartWatch Race Heats Up in 2014

Comments
Be the first to leave a comment.
Post a Comment