Can One Man Save Best Buy's Customer Service
by Julia Homier | May. 3, 2013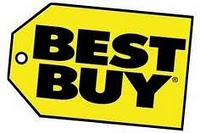 Shawn Score, Best Buy's senior vice president of U.S. retail, who started out selling VCRs and camcorders at a Best Buy in North Dakota, acknowledges the electronics chain has weak customer-service.
Poor customer service is a big problem for a retailer that derives more than 90% of its annual revenue from stores, and considers the know-how of its staff to be a bulwark against price competition from the likes of Amazon.com Inc.

But Mr. Score, who has a white binder on his desk cataloging the "pain points" that have led its customers to walk out empty-handed—apathetic sales clerks, out-of-stock items—says he has a plan to end shoppers' hurt.
Since being tasked by Chief Executive Hubert Joly with turning around the big-box stores, Mr. Score has been applying lessons he learned running Best Buy's small Best Buy Mobile outlets to the company's flagship stores.
He has increased sales training in order to educate workers on the products they are selling, begun incentive pay to reward workers who increase sales and help store sections raise customer satisfaction scores, and made sure managers schedule their most-experienced workers on weekends.
These fixes, coupled with a price-match guarantee, have already helped Best Buy stabilize its financial results. In the quarter, Best Buy trimmed its loss to $409 million, compared with a loss of $1.82 billion a year earlier.
About 20% of all consumer electronics are purchased online according to Best Buy. Best Buy is currently improving its website though enhancements to its online product descriptions and selection, but this will lead to higher operating costs than its online-only competitors due to the high labor costs and long-term leases of its more than 1,400 stores.
Mr. Score believes some shoppers will always want a physical location to try out different electronic products and have someone help get them to work. He says his job is to make sure they don't just use Best Buy stores as showrooms, but buy there as well.
For more information, click here.

Next: Samsung Introduces New Windows Tablet with Android Applications
Previous: CES: New Trends to Watch

Comments
Be the first to leave a comment.
Post a Comment