Brightcove: Consumable content must be frictionless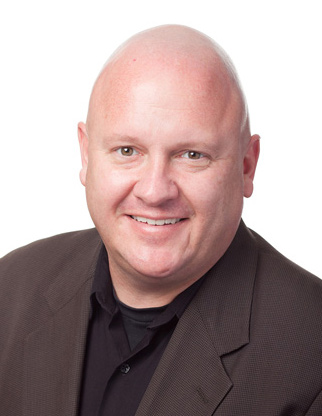 Prior to speaking at Parks Associates' annual CONNECTIONS: The Premier Connected Home Conference, Matt Smith, Vice President, Principal Media Evangelist at Brightcove, answers questions related to changes in the connected consumer markets:
What do you think is the biggest driver for the adoption of connected products for consumers?
Ease of use. Consumable content must be frictionless, so that audiences anywhere and on any device or platform can consume and view content. The connected products that deliver that content must also provide intuitive and sensible methods through which the consumers can interact with them - whether via touch, voice or gesture.
What does the industry need to do to speed up the slow growth of overall smart home adoption?
I think that Amazon (with their Echo products) and to a lesser extent, Samsung (with their Smart Things line) have reasonably tapped into and are helping to connect users with activities and content via touch and voice pathways. Unfortunately, there is too much territorial interest at play such that the more popular elements in many categories won't naturally work together. These integrations and commands need to be easier to learn. For example, telling Alexa to raise/lower temperature on my Nest isn't as intuitive as it needs to me.
What are the best use cases for consumers and the Internet of Things?
Notifications tied to devices in the home that can help inform the users that something is needed or attention is required appear very helpful. Whether it be milk in the refrigerator or chemicals out of balance in the pool outside, these notifications are showing value in the home. Also - extending media experiences to devices in the home when the user isn't as involved with a device in hand is beneficial.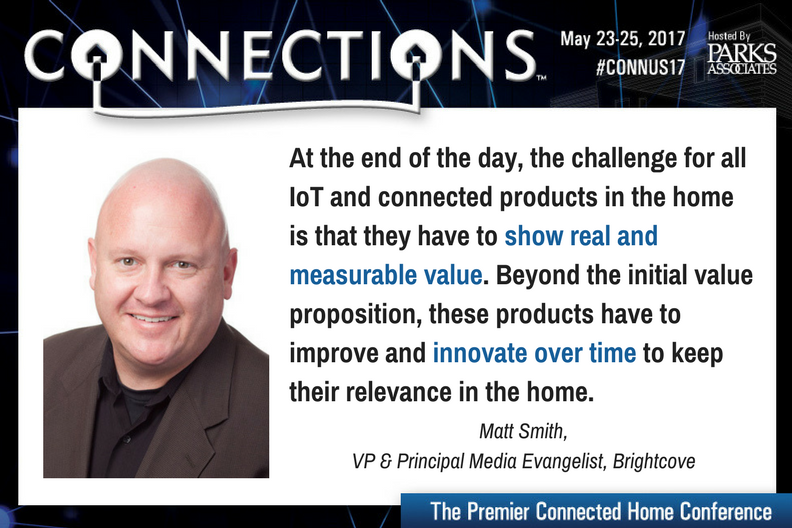 What are the greatest obstacles to the adoption of connected products and services in the home?
I think interoperability between devices or families of devices is a hurdle today. Whether it is the big cable companies like AT&T and Comcast with their solutions for integrated home solutions (service/television/security) that operate in isolation and not with other connected devices in the home is a blocker to adoption. I believe offering openness and choice versus closed, siloed products is the best approach that will eventually lead to broader adoption. At the end of the day, the challenge for all these IoT and connected products in the home is that they have to show real and measurable value. Beyond the initial value proposition, these products have to improve and innovate over time to keep their relevance in the home.
Matt will speak on the panel "The Impact of New Entertainment Experiences" on Wednesday, May 25 at 3:15 PM and will be joined by speakers from Adobe, Ericsson, and Fusion Media.
Join over 600 industry executives at CONNECTIONS! Visit www.connectionsus.com for information on how to save your seat at this year's conference.
Next: Wink: Consumers want peace of mind that comes with connected homes
Previous: Introducing Deutsche Telekom's new white label smart home portfolio

Comments
Be the first to leave a comment.
Post a Comment