Apple Continues to Create A "Must Have" Excitement About Their New Products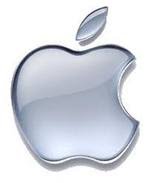 Apple has completely refreshed its notebook lineup, introduced their new iOS6, debuted Mountain Lion, integrated Facebook and highlighted its own mapping app.
Across the MacBookAir notebook line are supporting faster processors, faster graphics, enhanced USB, longer battery life and higher-resolution displays. Apple has introduced a new product, dubbed the Next Generation Notebook, which operates like a high-end MacBookPro and looks like a MacBookAir. The new notebook is thinner, lighter and faster than the MacBookPro and offers retina display.
Apple's Mountain Lion will incorporate 1,700 new features. iCloud and iMessage will integreate notifications and reminders. Notifications and alerts will be displayed in user-friendly ways. Dictation to Microsoft word, is now possible with Mountain Lion. Users can now share into social networking, such as Twitter, can be done from any application. Safari now features a unified search field. Power Nap enables the Mac to work in nap mode, and fetch email, software updates, and backup. AirPlay Mirroring enabled to televisions or projectors via Apple tv. And, Mountain Lion brings Game Center for Mac. The new Mountain Lion also includes some built in features for their Chinese market such a new dictionary, new fonts and Baidu as the default search engine (already capturing 80% of the Chinese search market). This is extremely crucial, as China is one of the growth drivers for Apple over the next ten years.
Apple's Siri has become much smarter in iOS6 with knowledge on sports, restaurants and movies through integration of content partners such as Open Table and Yelp. Siri is now available in more languages and integrated into the New iPad. FaceTime is now possible without a WiFi connection. The company also announced Facebook integration and Apple's own Map program, materialized. Apple also introduced Passbook, offers boarding passes, movie tickets and "wallet" apps such as the Starbucks app.
For more information see the article, "The Importance of Apple's WWDC Keynote Address" by Darcy Travlos.

Next: Stream Video from your TV, Laptop, Smartphone, and Tablet with Belkin's @TVPlus
Previous: WD Releases My Net Family of Dual-Brand Routers

Comments
Be the first to leave a comment.
Post a Comment