Very strong debut of Amazon's new Kindle line of tablets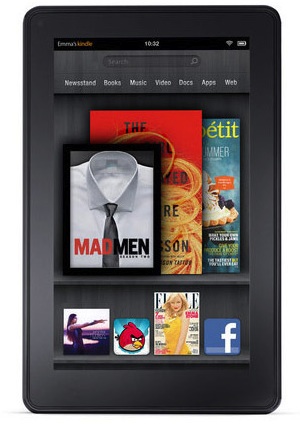 Very strong debut of new Kindle line with impressive features (Touch) and price points (from $79 and up).
Even more impressive is the Kindle Fire with a sweetspot price of $199—must have taken a lesson from HP's fire sales of its Touchpad, but unlike HP, Amazon has deep-pocket and alternative revenue sources to compensate device margin.
Prime looks like Amazon's new differentiator to the CE world that focuses on content/media as value-add to consumers. Prime does come with a lot of media content, but it is also a service that generate e-commerce revenues—an advantage that is unmatched even by Apple.

The hidden gem is the new Kindle Silk—the technology behind a better user experience leveraging its new browser technology and EC2 Web service infrastructure—When will Apple match Amazon on that?

Next: New Whitepaper Analyzes Mobile Payment Technologies and Impact on Consumer Shopping and Purchasing Habits
Previous: Smartphone rivals gang up on Google to snatch up intellectual property

Comments
Be the first to leave a comment.
Post a Comment