4Home Energy Wins CES 2009 Best of Innovations for Eco-Design & Sustainable Technology
Brings Energy Management, Monitoring and Conservation to the Home for Consumers and Utilities --
Simple self-installable kit lets consumers manage energy usage and reduce utility bills with smart power adapters, thermostats, and an in-home energy control center. 4Home, the leader in home control services, announced a new energy management system, 4Home Energy.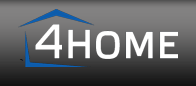 Offering onsite or remote monitoring, this new system gives consumers a connected home solution for controlling home energy usage and saving money won Best of Innovations (#1 overall).
Combining technology from Echelon, SMC Networks, and Radio Thermostat Corporation of American, the 4Home Energy system provides a real-time analysis of home energy usage, displaying energy consumption down to a single appliance or light fixture. It also suggests options for saving money and conserving energy.
For more information on 4Home and its award-winning energy management system, please visit http://www.4home.com/ .
Next: Parks Associates finds monitoring revenues keeping home security industry afloat during recession
Previous: Monitoring Energy Use with Agilewaves System

Comments
Be the first to leave a comment.
Post a Comment