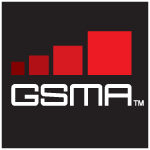 Meet the GSMA at the CONNECTIONS™ Summit and learn more about the exciting new market opportunities created by The Connected Life.
The Connected Life, describes a world, where consumers and businesses enjoy great new services through ubiquitous internet coverage provided by advanced mobile broadband networks and experienced through multiple device types, many beyond traditional mobile devices.
Visit The Connected Life website for all the latest business opportunities and technical innovation in this exciting emerging market.
The GSMA is the global representative body of more than 800 operators as well as more than 200 companies in the broader mobile ecosystem.