Voice control enables new use cases and levels of interoperability: Insights from Verisk Insurance Solutions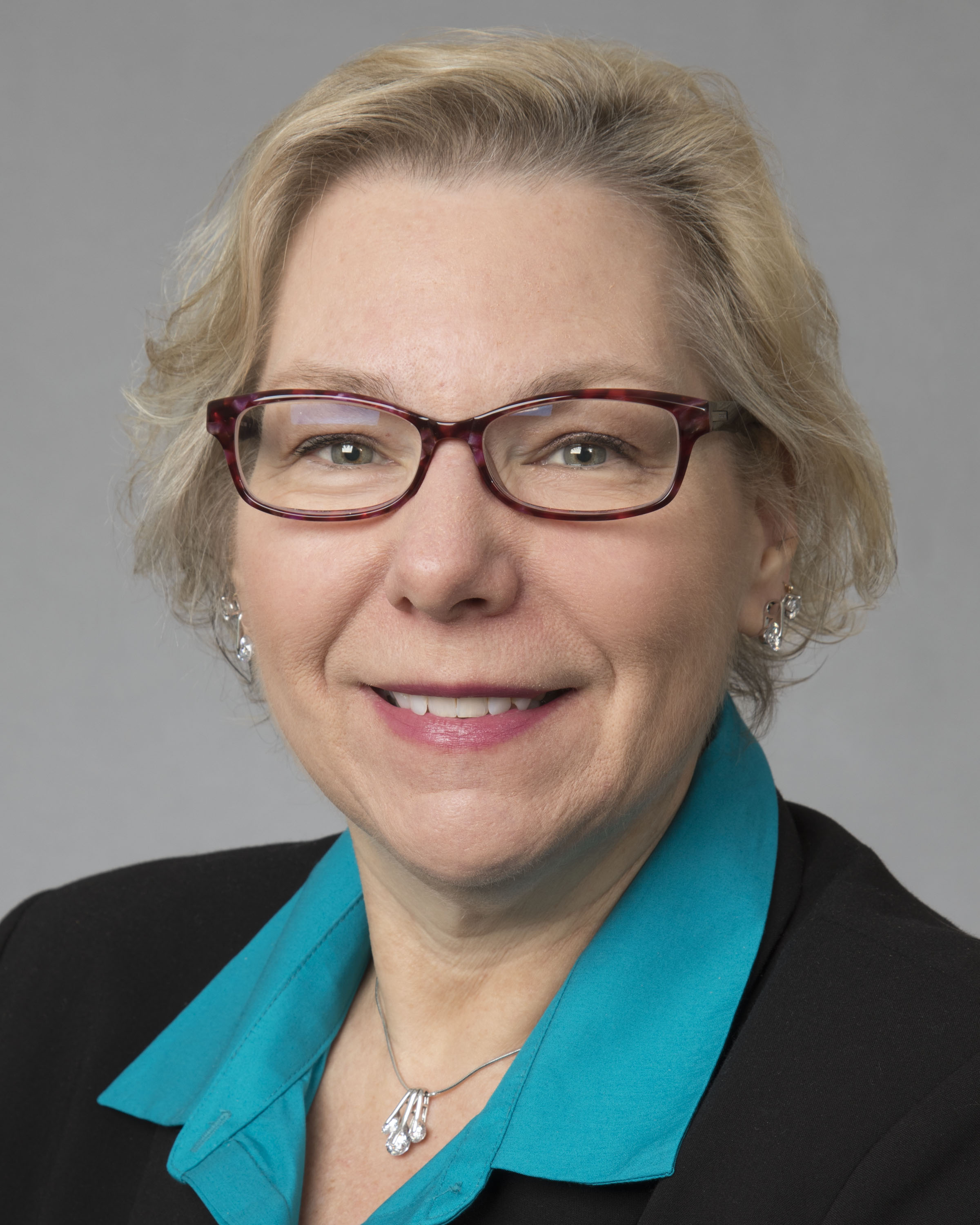 Sandra Maples, Director of IoT Product Management, Verisk Insurance Solutions, provided insight on several key industry trends ahead of Parks Associates' 21st-annual CONNECTIONS™ Conference, which will be held May 23-25 at the Hyatt Regency San Francisco Airport:
How is your company engaging consumers through new technology solutions?
Verisk is constantly innovating, and incorporating new technology and data solutions into products that empower customers to make faster, more informed decisions across a number of industries, including insurance, natural resources, financial services, and government.
Verisk Insurance Solutions™ is a trusted partner to the world's insurers. The ISO ClaimSearch® database of more than 1 million claims, uniquely positions us to help companies unlock the value of their data, at scale. A key initiative is integrating telematics, connected home, and other "smart" data, into the underwriting and claims tools already used by most insurers. With the Verisk Data Exchange™, for the first time ever, the industry is able to seamlessly connect with customers to provide them an optimal experience, increase process efficiencies, and improve financial results.
What is the biggest change you have seen in the past year in the connected home and entertainment industries?
For consumers, voice control and the rise of personal voice assistants have been the big trends of the past year. Voice as a user interface enables new use cases and levels of interoperability, so it has become a powerful consumer entry point for smart home products.
For companies, there's a growing recognition of the importance of incorporating artificial intelligence and machine learning very deeply into their products. Transforming data into actionable insights represents the next major leap in creating user value. Smart products hold the potential to help consumers manage their homes, vehicles, family, and even businesses more efficiently and effectively. From a maintenance perspective, smart products hold the promise of eliminating or at least reducing the impact of perils, such as fire, theft, and non-weather water events. The ability to apply predictive analytics and machine learning will surely prevent losses and create more opportunities to engage with consumers. With a great user experience, consumers will use smart products seamlessly and ultimately incorporate them into many aspects of their lives.
What is the biggest driver for the connected consumer market?
Consumers are looking for deeper interoperability across devices, services, and use cases. There is no shortage of compelling point solutions to satisfy niche consumer needs, yet future growth will likely be built on the foundation of one or more seamless ecosystems. The continued growth of partnerships is pivotal to creating such systems across many industries—insurance included.
Deep interoperability within mature ecosystems will empower consumers and provide industry partners with new insights. The home security market is an example of an early driver of smart home adoption. Connected homeowners gain better protection of what's most important to them—their family, home, and other assets like their cars. Homeowners' service providers have stronger consumer value propositions by bundling core monitoring services with convenience-oriented home automation solutions. Industry partners, such as insurers, gain the ability to engage their customers with personalized, relevant, just-in-time messaging.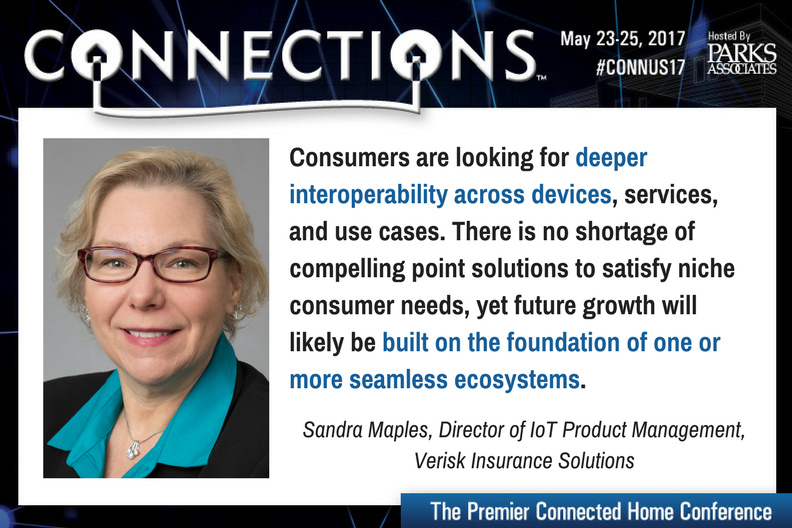 What is the greatest challenge for the connected home industry in the next year?
The industry's greatest challenge is to increase the usability and interoperability of connected home products and, thereby, improve the user experience. When a company delivers a superior user experience, its products become part of consumers' everyday lives. Whether using conversational language with a voice assistant or a plug and play product, consumers shouldn't have to think how to use it. For example, we've become accustomed to the cameras on our mobile phones and we don't think about how to use the camera, we just use it when we want to take a picture.
We work with insurers and smart product providers to bridge gaps and make exceptional customer experiences possible. The insurance process—from getting a policy and understanding the customer's needs, to filing a claim and receiving a prompt payment—is an example of a user experience that consumers shouldn't have to think about.
Finally, the industry must work to assure customers about the ways connected products will secure data and allow them to make choices about how they share their personal information. The companies who successfully address these issues can anticipate a significant uptick in product adoption and brand loyalty.
Maples will speak on the session "Insurance Strategies for Consumer IoT Markets" on Wednesday, May 24 at 3:15 p.m. Joining Maples on the panel are speakers from Roost, Salus Inc., ROC-Connect, and Hippo Insurance.
For more information on CONNECTIONS™, visit www.connectionsus.com or register by clicking here.
Next: Relevant use cases and easy set up are crucial for smart home adoption: Insights from Deutsche Telekom
Previous: Brightcove: Consumable content must be frictionless

Comments
Be the first to leave a comment.
Post a Comment