The Shifting Perception of Virtual Care: Infographic
Although the use of on-demand virtual care technologies remains controversial, shifting perception has led care providers to implement or embed solutions into their current care practices. Parks Associates research shows that almost 40% of consumers are interested in communicating digitally with medical professionals via phone calls or online voice chat.
As the consumer-focused transformation in healthcare broadens, more care will be delivered in non-acute settings, including in people's homes. In the infographic below, Parks Associates outlines current consumer interest in and attitudes about virtual care. Additional research can be found in the firm's consumer study, 360 View Update: On-Demand Care: The Patient Wants to See You Now.
The themes and trends depicted below will be explored in depth at Parks Associates' annual Connected Health Summit, where over 300 executives in healthcare, smart home, IoT, and other markets will learn about the latest digital health trends and technologies. Join companies like Aetna, Geisinger Health System, Sharecare, and UnitedHealthcare—register today!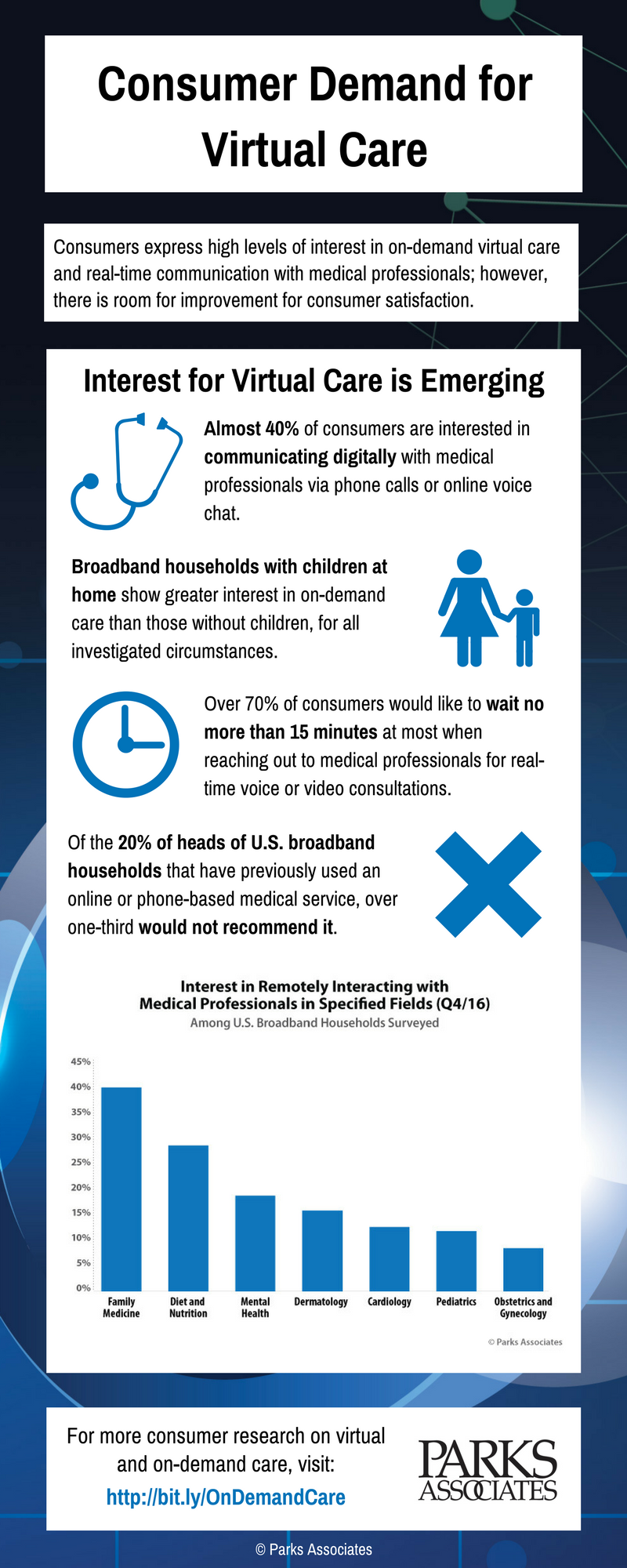 Further Reading:
Next: The Healthcare Industry is Ripe for Growth and Change
Previous: Engaging Patients with Video Medicine

Comments
Be the first to leave a comment.
Post a Comment