The Impact of vMVPD Services in the Pay-TV Industry
by Brandon Riney | Mar. 10, 2020
The traditional pay-TV industry has faced immense pressure since the era of streaming video on-demand, evidenced by years of cable and satellite subscriber losses from all providers. The shift to online video consumption has forced traditional players to adjust their strategies, or suffer the consequences. As traditional pay-TV providers realign their focus to more profitable broadband services, partnerships with online pay-TV providers continue to arise. In February 2020, the following partnerships were announced:
Frontier Communications, available in 29 states across the US, announced a partnership with super-skinny vMVPD, Philo, to offer the latter's service directly to Frontier broadband subscribers.
Philo is involved in a similar deal, which also includes rival services fuboTV, Sling TV, and YouTube TV, with regional pay-TV and broadband provider WideOpenWest (WOW!). Under this arrangement, WOW! broadband customers in Charleston, South Carolina have multiple options for an online pay-TV package, billed directly with their internet service.
Google Fiber, operating across 10 states in the US, partnered with fuboTV for distribution joining an existing deal with YouTube TV. Within this announcement, Google Fiber stated it will no longer offer a linear TV product, consequentially relying on vMVPD partners to provide its customers a pay-TV service.
Windstream, another cable and broadband provider covering rural areas in 18 states across the US, partnered with YouTube TV to distribute the online pay-TV service directly to its broadband subscribers.
These announcements follow similar arrangements between traditional pay-TV providers and vMVPDs previously reported, such as YouTube TV with Cincinnati Bell in January 2020, and allow providers to capitalize from in-demand broadband services with a share of revenue from online pay-TV services that they do not have to manage. For vMVPD services, distribution directly to broadband customers furthers their reach and enables subscriber growth. As of Q3 2019, Parks Associates finds that just 10% of all US broadband households subscribe to an online pay-TV service (Figure 1).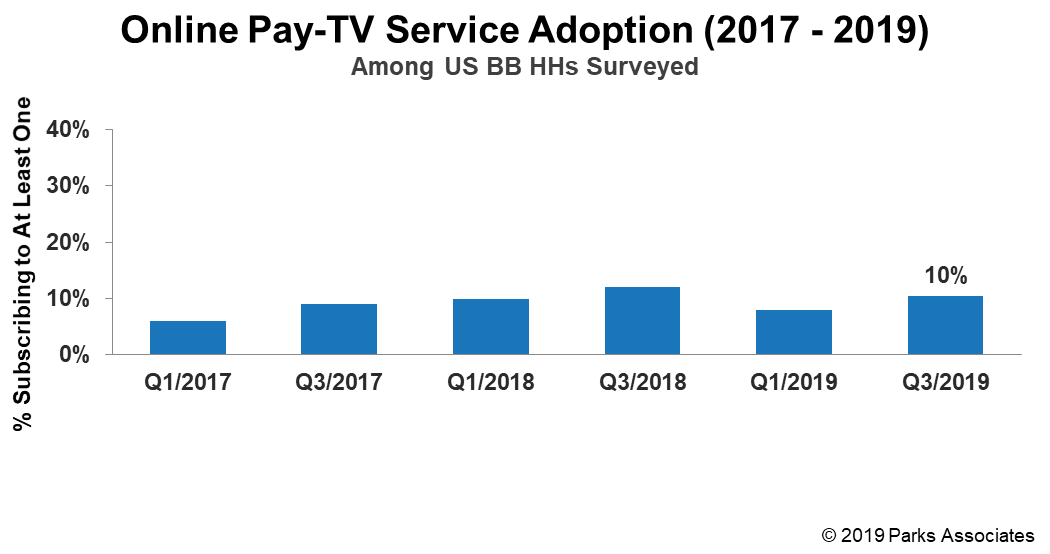 Figure 1: Online Pay-TV Service Adoption
While vMVPD services have certainly changed the landscape of the pay-TV industry, it is important to note that traditional providers have also altered their strategies to accommodate for new consumer behaviors.
Spectrum and Comcast each have vMVPD services – Spectrum TV Choice/Essentials and Xfinity Instant TV, respectively – available only to their broadband customers.
Verizon introduced Mix & Match on Fios earlier this year, which eliminated contracts and bundles for pay-TV and broadband services to deliver more choice to consumers.
AT&T launched AT&T TV nationwide, the online equivalent of DIRECTV, which marries the familiarity of a traditional linear service with the accessibility benefits of OTT.
WideOpenWest launched WOW! tv+, an offering similar to AT&T TV that provides its broadband customers in Columbus, Ohio access to legacy pay-TV packages delivered via an IP-based video platform, powered by Android TV.
Moves such as these illustrate the significance of shifting consumer viewing habits. Traditional players, once reigning in the video entertainment space, are forced to readjust their offerings to stay relevant amidst a new kind of competition. Many regional providers, such as Windstream or BELD, have ceased offering cable TV altogether to focus on their more profitable broadband services.
While the future looked bright for all vMVPDs in their early years, some have been successful while others have not. AT&T TV Now (formerly DIRECTV Now) has lost half of its total subscribers since its peak of 1.858 million in Q3 2018. Sling TV reported its first quarterly subscriber loss, a significant setback to its future trajectory. PlayStation Vue officially shuttered its service, which likely contributes to the newfound success of YouTube TV and Hulu + Live TV, which have announced over 2 million and 3.2 million paid subscribers, respectively. Interestingly, Hulu + Live TV, which is now the leading vMVPD service, is one of few in the space that has not yet struck any distribution agreements with cable and broadband providers. This finding suggests that such partnerships are not necessarily required of vMVPDs to grow, and likely more crucial for traditional pay-TV and broadband providers to improve their own business. Nevertheless, vMVPD services not tied to a particular broadband provider will continue to broker these types of deals.
A deeper examination of online pay-TV services and consumer perceptions of such is available in Parks Associates' upcoming 360 Deep Dive: Adoption and Consumer Habits for vMVPD Services. Parks Associates is also hosting a complimentary webinar, Driving Engagement and Reducing Churn in OTT, on March 17, 2020 focused on OTT churn and insight on the changing market dynamics in the OTT and pay-TV services industry.
Next: Understanding and Combatting OTT Churn
Previous: Streaming Wars Expected To Minimally Impact Netflix Q4 Earnings

Comments
Be the first to leave a comment.
Post a Comment