Smart Minds on Smart Homes - Vote for our SXSW Panel
by Kaitlin Hawkins | Aug. 13, 2014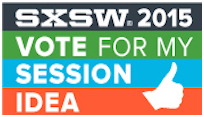 Parks Associates research shows the smart home has become a hot topic—50% of U.S. broadband homes will have at least one smart home device by 2020, and 43% of U.S. broadband households are willing to purchase a smart home package. Other areas of the IoT are just as popular:
34% of U.S. broadband households have a smart TV
Nearly 20% of U.S. broadband households now have a streaming media player
Over 45% of U.S. pay-TV subscribers find cloud DVR technology very appealing
Over 1.8 million households headed by consumers 25-34 own at least one smart energy product

While the smart home industry seems to have really hit its stride, the truth is we're only at the beginning of what is a massive category. Parks Associates would like to bring our unique perspective on the smart home to SXSW 2015. Our proposal includes bringing together leaders from Icontrol, Revolv, and Zonoff for a discussion on where they see the smart home in five, ten, and twenty years—and what we have to do to get there.
We need your help to get to SXSW. Vote for our panel, "Smart Minds on Smart Homes," today by clicking here, and help us get the word out by sending a Tweet.
Next: 6% of U.S. households will have a smart home controller by 2015
Previous: AT&T and DirectTV: Analyst Comments

Comments
Be the first to leave a comment.
Post a Comment