Smart Home Platforms: Quest for a Unified Experience
The increasing average number of connected devices in a home creates a tipping point where the value of a unified experience becomes compelling to consumers. Today's smart home platforms seek to deliver that unified experience by leveraging advanced data analytics, AI, and contextual awareness to create new value from a range of devices for use cases such as activity monitoring, energy management, video and audio analytics, maintenance monitoring, and contextually aware prediction and personalization.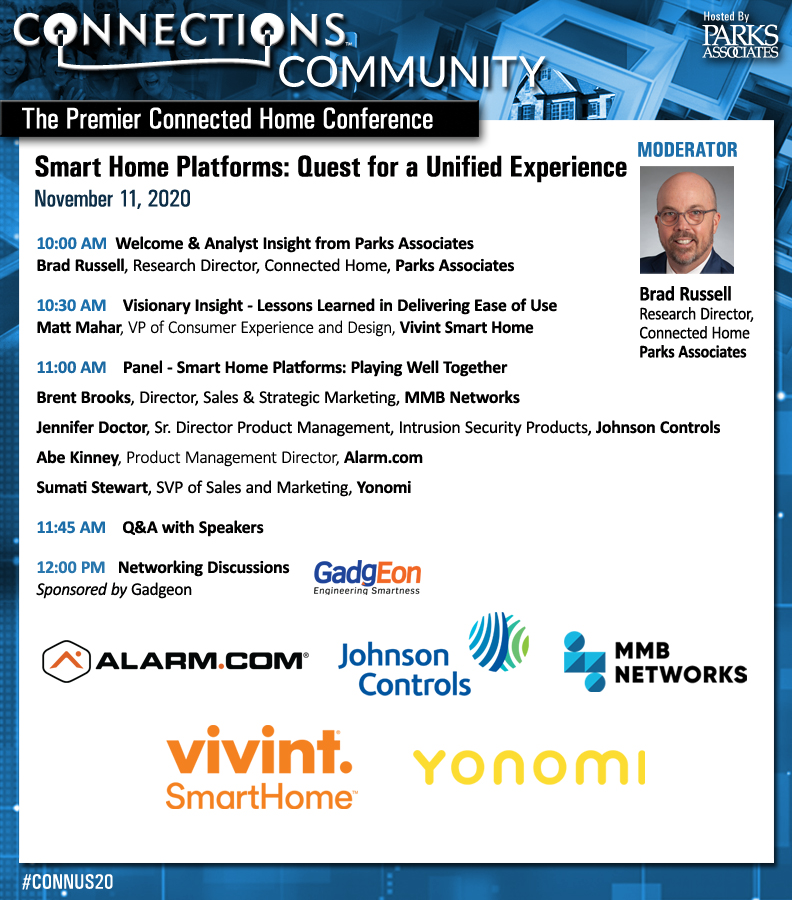 The session culminates with Playing Well Together, an industry panel with representatives of a variety of platform types that will discuss trends in platform design, partnerships, and probable pathways to more unified smart home experiences for consumers. Vivint Smart Home brings a Visionary presentation on Lessons Learned in Delivering Ease of Use that offers insight for how smart home platforms and their ecosystem partners can better align to create more unified smart home experiences across a range of use cases.
Next: Independent Living: Serving Seniors and Chronically Ill
Previous: State of the Smart Home Market in a Year of Disruption

Comments
Be the first to leave a comment.
Post a Comment