Shift to Online Video Consumption Creates New Strategies for Video Providers
The pay-TV industry has faced immense pressure since the era of streaming video on-demand. As Netflix, Amazon Prime Video, Hulu, and even YouTube became increasingly popular, other streaming services continued to emerge. Suddenly, expensive contracts to receive hundreds of channels with only a handful of interest no longer appeals. However, a when Sling TV debuted in 2015, a new model emerged offering a lower price and a curated selection of channels with no commitment.
The shift to online video consumption has caused traditional players to adjust their strategies. Comcast and Spectrum both offer a vMVPD service available only to their broadband customers. AT&T launched AT&T TV, the online equivalent of its DIRECTV service, in March 2020. In January 2020, Verizon introduced Mix & Match on FiOS, eliminating contracts and bundles to deliver more options to consumers. Many regional providers cease offering pay-TV services to focus on more profitable broadband services, and partner with vMVPD services to offer them directly to broadband customers.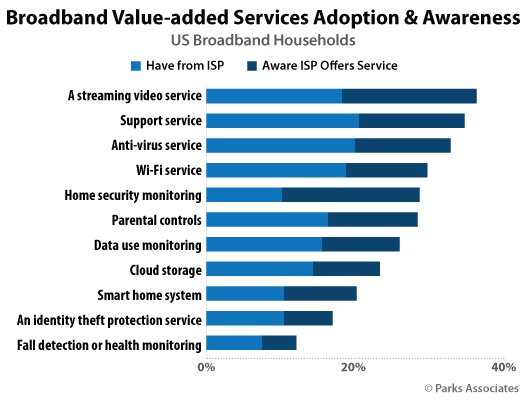 In a world where consumers continue turning to online services for their video entertainment needs, it is important for operators to understand what is valued among key target groups. Consumer behaviors shift as consumers stay at home during the global pandemic, creating new opportunities and challenges for providers.
Parks Associates consumer study, Adoption and Consumer Habits for vMVPD Services, examines consumer habits, perceptions, and expressions regarding vMVPD services and the impact they have within the pay-TV industry.
Next: Value-Added Services will be Critical to ISPs post-COVID Strategies
Previous: Will COVID-19 Drive OTT Subscriptions?

Comments
Be the first to leave a comment.
Post a Comment