Samsung Makes Strides in the Smart Appliance Market
by Patrice Samuels | Sep. 1, 2017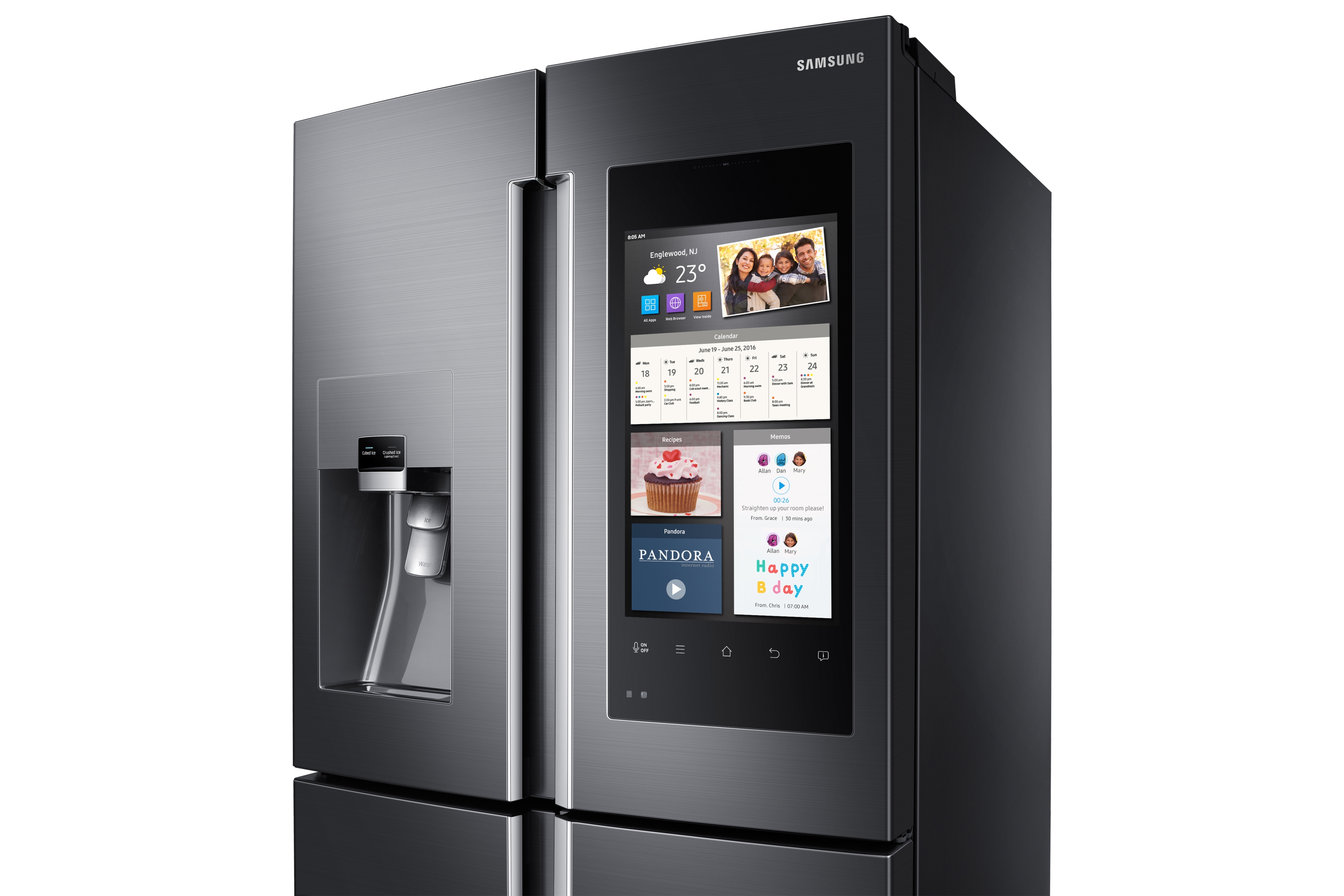 Last week, Samsung announced that it will add smart features to all of its home appliance products by 2020. With this announcement, the company is doubling down on its January 2015 projection that by 2020, all its products will be connected to internet.
One of the Samsung's most popular smart appliances, the Family Hub refrigerator, has been available to consumers since May 2016, and the company recently announced their intention to position that appliance as a control hub for other connected devices throughout the home. Samsung emphasizes that, along with the previous connectivity benefits of the smart refrigerator, the artificial intelligence and voice recognition capabilities will allow users to call a robot vacuum cleaner to the kitchen or turn on a washing machine, for example.
The "Samsung Connect" platform will allow consumers to control all of the company's connected devices using the Samsung Connect app. Through this app, the company is also committing to provide a remote diagnosis service for all devices, which will also be proactive in nature. Samsung is using data gathered over time at the company's service centers to send consumers regular reports on their products along with suggestions.
Samsung is making efforts to ensure that its connected products are compliant with the Open Connectivity Foundation (OCF) standards for connected devices, which will ensure that their products can be synced with a large ecosystem of connected products. This will then improve the value proposition and appeal of Samsung products, since much of the value that can be derived from connected products and systems is in the convenience created when these systems interact with each other.
The fact that product support is also top of mind for Samsung as they roll out these initiatives is also a good strategy that sets Samsung apart and indicates that they have learned from their experiences with the negativity that surrounded their Galaxy Note 7, top-load washer, and smart TV models. Parks Associates data indicate that approximately 30% of home/kitchen appliance owners encounter problems with the product. Therefore, solid support strategies are necessary to improve overall experiences when using these products.
As the brand also attempts to be an innovator or leader in the space, they must also provide solid onboarding support for these products. Parks Associates research shows:
More than one-fifth of smart appliance owners who set up their appliances themselves encounter problems during the setup process.
Of the consumers who set up their smart appliances themselves, 62% also report that they would prefer professional help to set up their appliance in the future.
13% of consumers report that they do not intend to purchase smart home devices because of the fear that they may cause too many technical problems.
11% will not purchase smart home products because they think setting them up is too complicated.

While adding smart features to products generally improves their value and appeal, Samsung must consider that a primary reason why the smart home market has not taken off as anticipated. While tech enthusiasts may have a strong appreciation for highly innovative features, the mass market is drawn to pragmatic use cases, such as those that improve safety and minimize waste.
For more information on the research included in this post, see Parks Associates' report Smart Kitchens: Intelligent Planning, Shopping, and Cooking, which outlines consumer ranking of value propositions for major smart appliances in the home.
Further Reading:
Next: How Big Data is Affecting Real Estate
Previous: Industry Insights from Comcast: Smart homes must provide easy-to-control devices

Comments
Be the first to leave a comment.
Post a Comment