Reasons U.S. Broadband Households Intend to Cancel Broadband Service
Broadband services have become a critical communications utility and a core component in the growth of consumer technology products and services. Broadband has not only provided greater connectivity and interaction for consumers, it also opens the door to disruption across multiple industries, including communications, entertainment, and consumer electronics.
Cancellation of broadband is rarer than switching of services, primarily because consumers come to rely on broadband for utility, communication and entertainment. Yet, a small percentage of consumers do cancel their service rather than switch to a new provider.
In the infographic below, Parks Associates shares some of the top reasons why U.S. consumers are considering canceling their broadband service in the next 12 months: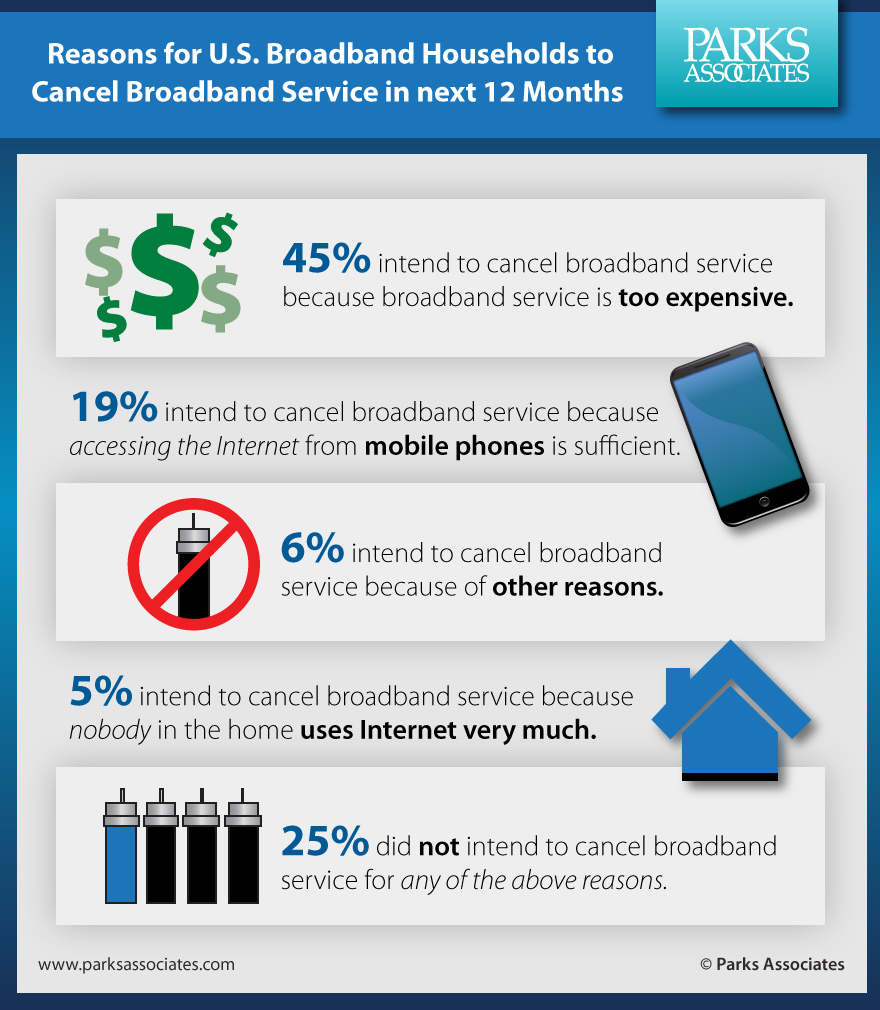 For more information on the U.S. broadband market, see 360 View Update The Need for Speed: Broadband and Data Consumption,
Further Reading:
Next: Penetration & ARPU Levels Continue to Rise for Stand-alone Broadband Services
Previous: What Happens to the Professional Sports Business Model When the Pay-TV Business Model Changes?

Comments
Be the first to leave a comment.
Post a Comment