PointCentral: More consumers need to see the value in connected products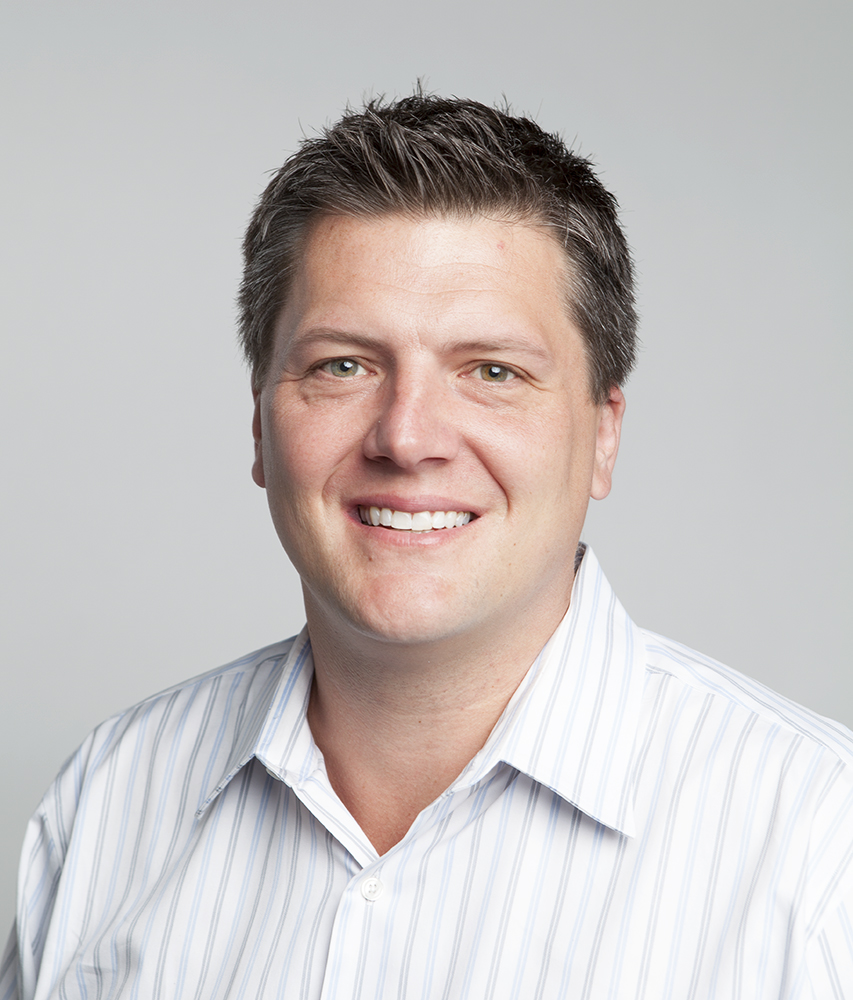 Sean Miller, President of PointCentral, provides his perspective on several key industry trends ahead of his participation in the 21st-annual CONNECTIONS Conference, taking place May 23-25, 2017, in San Francisco.
1. What do you think is the biggest driver for the adoption of connected products for consumers?
Residential consumers aren't looking for complex solutions, but rather small improvements that save time from a recurring/redundant task, reduce energy usage/save money, and/or reinforce our sense of safety. The technology and brands that have gained traction provide value with a solution that delivers appropriate utility for a fair cost in a fashion that is easy to comprehend, setup and use. The relatively affordable data that connected products provide customers at the enterprise level has augmented customer research, product development and operational behaviors, providing both new revenue sources and operational savings that help spur future research and development.
For an example of how these drivers can come together with an enterprise customer and an end consumer, imagine a consumer who wants to rent a smart home that allows them to manage their thermostat, schedule lighting around sunset/sunrise and control access to their home through their front door, but they are confused by the plethora of devices available, installation/support concerns and questions about interoperability between devices. PointCentral works with property managers so that when consumers rent one of our partner's homes, they experience a smart home pre-installed with the solutions they are looking for and they know that the devices will simply work, independently or together, when they need them to, delivering a better consumer experience that leads to happier tenants. Outside of happier tenants, property managers also benefit from the enterprise scale data that PointCentral's solution provides, allowing one employee to manage operations across thousands of properties in a more proactive and efficient manner.
2. What does the industry need to do to speed up the slow growth of overall smart home adoption?
Direct and indirect exposure to poor experiences, whether they be hardware or software related, tainted non-early adopter consumers that connected products were too expensive, too complicated and/or not helpful to them in their normal daily life. Products and solutions that can genuinely demonstrate in 1 second how their value is relevant to everyday consumers, and not just novelty, will continue to push adoption forward.
3. What are the best use cases for consumers and the Internet of Things?
Safety (door locks, doorbell cameras, and indoor/outdoor cameras), comfort/savings (HVAC/lighting control and water damage awareness) and convenience (voice) are categories that seem to be resonating with end consumers at scale. At the enterprise level, brining true 'smarts' to home automation through predictive analytics, expanding data-driven operational improvements and delivering higher levels of end consumer satisfaction are use-cases that we see businesses focusing on.
4. What are the greatest obstacles to the adoption of connected products and services in the home?
Connected products and services that make it difficult for consumers to achieve small wins in everyday life, either due to high initial hardware cost, consumer disconnect on value/utility of a recurring, or poor setup and maintenance needs, will struggle. There is also an opportunity to share the risks and costs of connected products and services with several different value stream owners, such as a water leak sensor that benefits both homeowner and insurance companies, as a way to help ensure a better consumer experience while unlocking incrementally more value in the process.
Sean will speak on the panel session "IoT Monetization Models: Building a Mass-market Smart Home" on May 24 at 8:30 AM. Other panelists include ADT, Centrica Connected Home, and Nortek Security & Control.
Join PointCentral and Parks Associates at this key industry event! Visit www.connectionsus.com for more information on speakers, the agenda, or how to register for this year's event.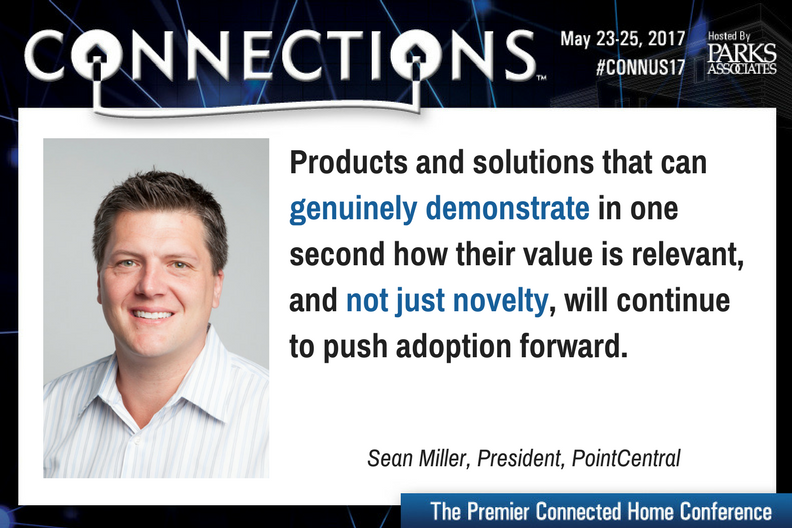 Next: Providing an out-of-the-box experience is critical: Insights from Mooreland Partners
Previous: HomeAdvisor: The smart home is not a one-size fits all solution

Comments
Be the first to leave a comment.
Post a Comment