Parks Associates Welcomes 2022 CONNECTIONS™ Sponsor Assurant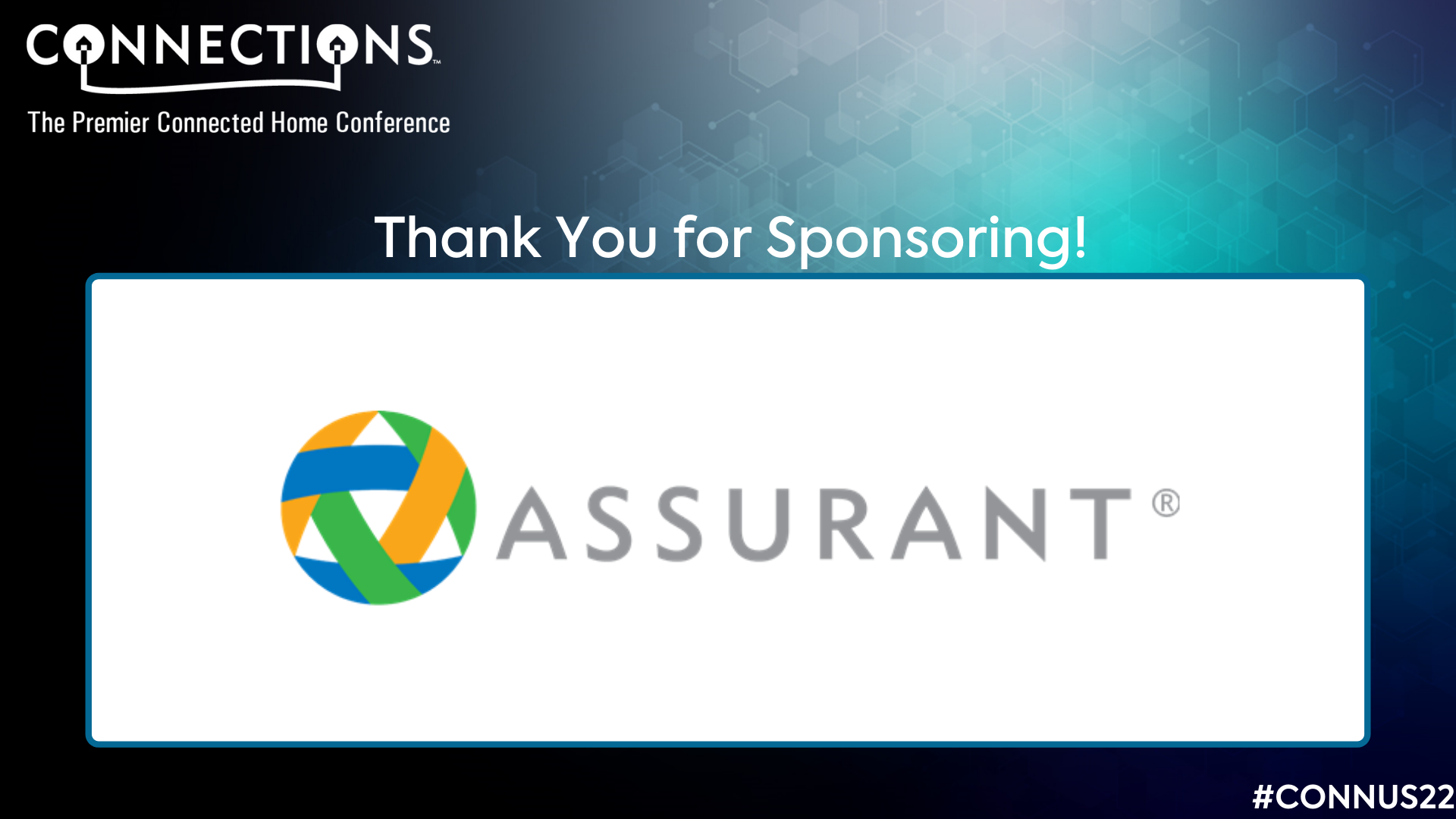 Parks Associates' CONNECTIONS™: The Premier Connected Home Conference series is excited to announce Assurant as an Event Sponsor.
Assurant delivers custom services and solutions that protect and enhance your customer's connected world. We understand the small things that make a big difference to your customers. The company partners with companies to tailor solutions around their customers' unique experience. It is an informed approach underpinned by Assurant's unrivaled market and consumer insight. The company has the global expertise to ensure customers have complete confidence in the connected world. And Assurant has the flexibility to deliver world-class solutions at a local level. Learn more at assurant.com.
Don't miss the upcoming CONNECTIONS™: 2022 sessions during the in-person May 17–19 in Frisco, TX, along with multiple virtual sessions hosted throughout 2022. The event focuses on the adoption of technology including smart home, security, connected health, energy, and home automation. Register today!
For more information on event sponsorship opportunities, don't hesitate to get in touch with sales@parksassociates.com.

Next: Parks Associates Announces Plume as CONNECTIONS™ Sponsor
Previous: Research Analyst discusses the State of the Market: Security & Smart Home

Comments
Be the first to leave a comment.
Post a Comment