Parks Associates CEO, Tricia Parks comments on tablet holiday trends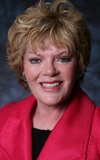 Having already established itself as the leading brand in e-readers, Amazon's entrance into the adjacent tablet space will disrupt the market. Amazon's competitive pricing, combined with its considerable media and application offerings, makes the Kindle Fire a serious tablet contender, likely to scoop up market share among bargain shoppers.
After a 10-point drop from 2009 to 2010, consumers' overall CE purchase intentions for the holiday season are on the rebound; our data show a 21% increase in CE holiday shopping, compared with the last holiday season. Thanks to expanding price ranges for hot products such as tablets and game consoles, the CE industry should have a strong season.
Next: Parks Associates and Radialpoint to discuss new strategies to increase ARPU and broadband subscribers
Previous: Network with the Top Analysts in the Industry

Comments
Be the first to leave a comment.
Post a Comment