Parks Associates Announces Connected Health Summit
by Kaitlin Hawkins | Apr. 9, 2014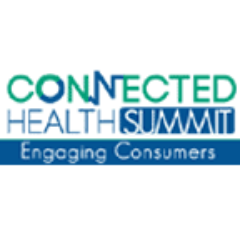 Parks Associates today announced the dates for the inaugural Connected Health Summit: Engaging Consumers. The event, taking place September 4-5 in San Diego, will focus on the consumer-centric health and wellness markets, as well as emerging technology within mobile health and healthcare IT. Interactive panel discussions with industry leaders and Parks Associates analysts will discuss increasing consumer engagement, producing better care outcomes, and growing revenues and building new business models in this expanding market.
The digital health market is expanding, Parks Associates finds. According to the firm's research, 27% of U.S. broadband households have used a provider or insurer website to find information, and 25% of U.S. broadband households have used a health app in the last year. Additionally, the number of U.S. households using video consultations for their care needs will increase to 22.6 million in 2018.
Keynote presentations for the inaugural summit include Walgreens and Qualcomm Life. Members of the Advisory Board include AARP, ADT, Alere, the American Heart Association, Ascension Health, Care Innovations, Humana Wellness, Intermountain Healthcare, Lowe's, Meridian Health, Northwestern University, Omron Healthcare, Qualcomm Life/Continua Alliance, United Health, Walgreens, and Wellness and Prevention, Inc.
For more information on the Connected Health Summit, click here. If interested in speaking or participating at the summit, the call for papers is now open. Sponsorship information is also available by clicking here.
Next: Uncovering the Healthcare Needs of U.S. Consumers
Previous: The Future of Health Belongs to What You Can't See

Comments
Be the first to leave a comment.
Post a Comment