Parks Associates' CONNECTIONS Conference Continues with Executive Insights on New Services, Smart Home Use Cases, and More.
Parks Associates' continues its 25th CONNECTIONS: The Premier Connected Home Conference virtual series continues with the upcoming sessions Home Services Opportunities, and Sensor Innovation and AI – Driving New Use Cases on May 26 from 11 AM to 4:15 PM CT. During these sessions, leading industry executives will address new services including broadband value-added services, home security services, and new home services, and new smart home use cases driven by improvements in sensor technology and artificial intelligence, as well as by new computing paradigms.
Parks Associates research reveals that households with children heavily influence the technology market. The firm's report, Households with Children: Dominant Tech Purchasers, examines this key segment, their desires and attitudes, current ownership rates, and planned purchases, as well as the personal and economic impact of COVID-19.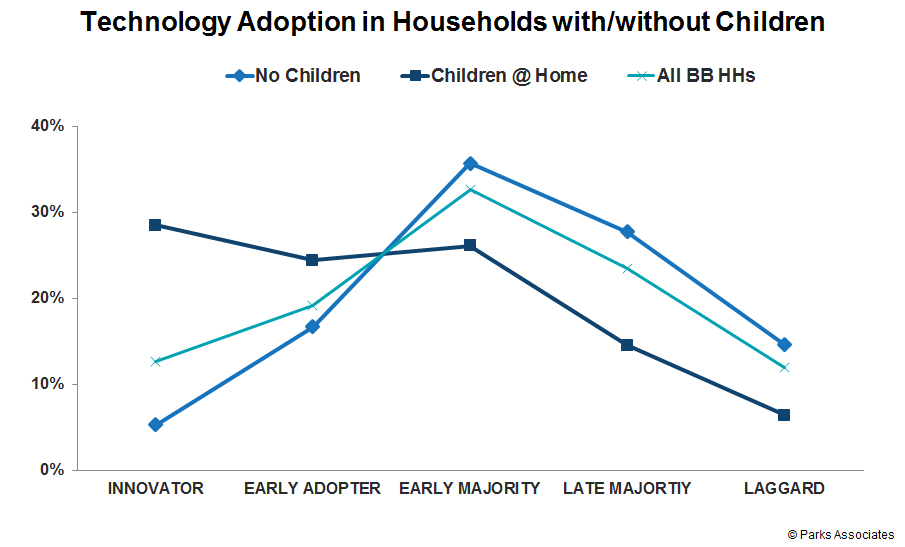 Register now to secure your seat for interactive conversations regarding broadband and home security advancements, smart home use cases as a result of improving sensor technology, and more. Parks Associates will feature exclusive research and industry experts Frontdoor, Plume, vipHomeLink, Firedome, Ring, Tuya Smart, Sensory, Nortek Control, Kami Vision, Audio Anayltic, Vayyar Imaging, NXP Semiconductors, and Semtech will share their insights on the opportunities for consumers and service providers within the smart home space.
Register today to join the upcoming sessions on May 25, May 26, July 14, August 18, September 22, November 9-10!

Next: Apple Leans into the Smart Home with WWDC Announcements
Previous: The Value of the Smart Home - Insights from Tuya Smart

Comments
Be the first to leave a comment.
Post a Comment