Parks Associates' 25th Annual CONNECTIONS Conference Returns with Insights from Experts in the Smart Home Space
Parks Associates' 25th annual CONNECTIONS: The Premier Connected Home Conference virtual series continues with the upcoming sessions State of the Smart Home, and Pro-Installers and Home Technologies on May 25 from 11 AM to 4:15 PM CT. During these sessions, industry leaders will address the state of the smart home market, including the key trends and competitive dynamics impacting the industry, and trends in self- and pro-install in the connected home and the value propositions and consumer segments best served by different installation approaches.
Parks Associates' new research, Safe Space: Elevated Smart Home Use Cases During COVID-19, evaluates aspects of home living that have been reconsidered and actions taken and intended to address them; preferred providers and sources of information on smart home services; special concerns for apartment renters; and interest in smart home solutions segmented by segments such as vacation homeowners, caregivers for an elder, and families with children.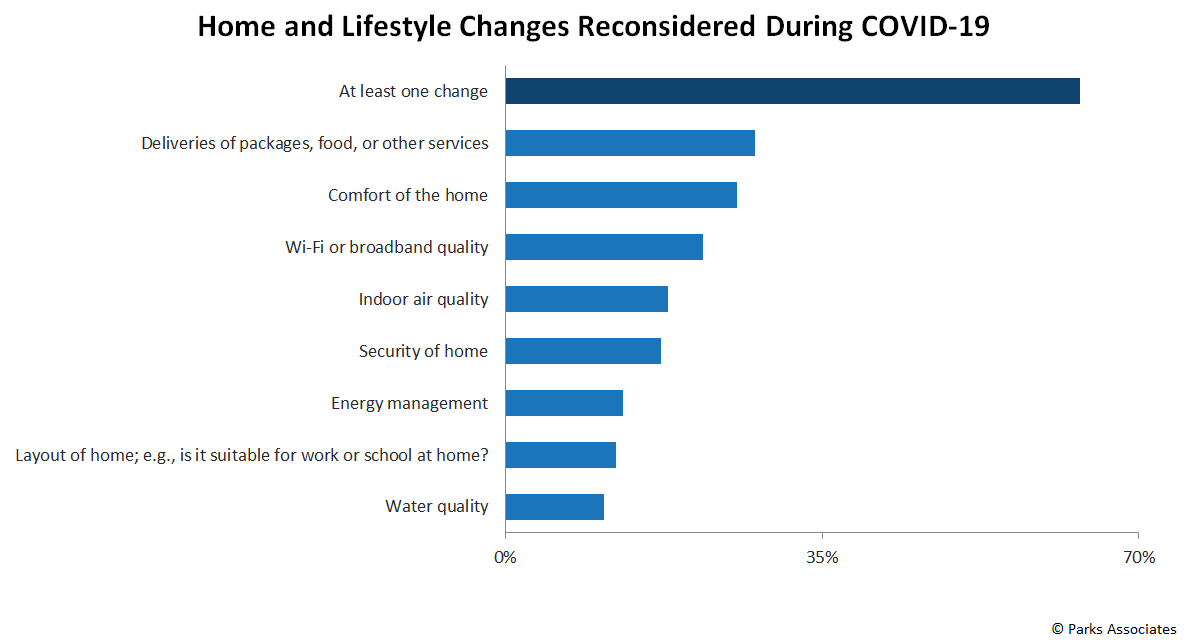 Register now to secure your seat for interactive conversations regarding the evolution of the smart home, integration and partnerships driving adoption, new smart home business models, market drivers and more. Parks Associates will feature exclusive research and industry experts Silicon Labs, Cox Communities, Resideo, Alarm.com, Allegion, Google/Thread Group, and Kraftful Inc will share their insights on the opportunities for consumers and service providers within the smart home space.
Register today to join the upcoming sessions on May 25, May 26, July 14, August 18, September 22, November 9-10!
Next: The Value of the Smart Home - Insights from Tuya Smart
Previous: Home Security: A Redefined Market

Comments
Be the first to leave a comment.
Post a Comment