Over 50% of U.S. broadband households report having at least one chronic health condition
Parks Associates research finds over 50% of U.S. broadband households report having at least one chronic condition, predominantly obesity or high cholesterol. Digitization and connectivity in the healthcare industry bring fundamental changes to care practices for these conditions. Patients have multiple digital means to access health information, self-evaluate, and communicate with care providers, and in turn, care providers have far more convenient options to engage patients and understand consumer needs and motivations through big data analytics.
The following infographic reveals the estimated growth of the digital health industry over the next few years. Using data from the company's digital health research, the infographic provides information about connected device usage and adoption, revenue projections, and the current state of the market: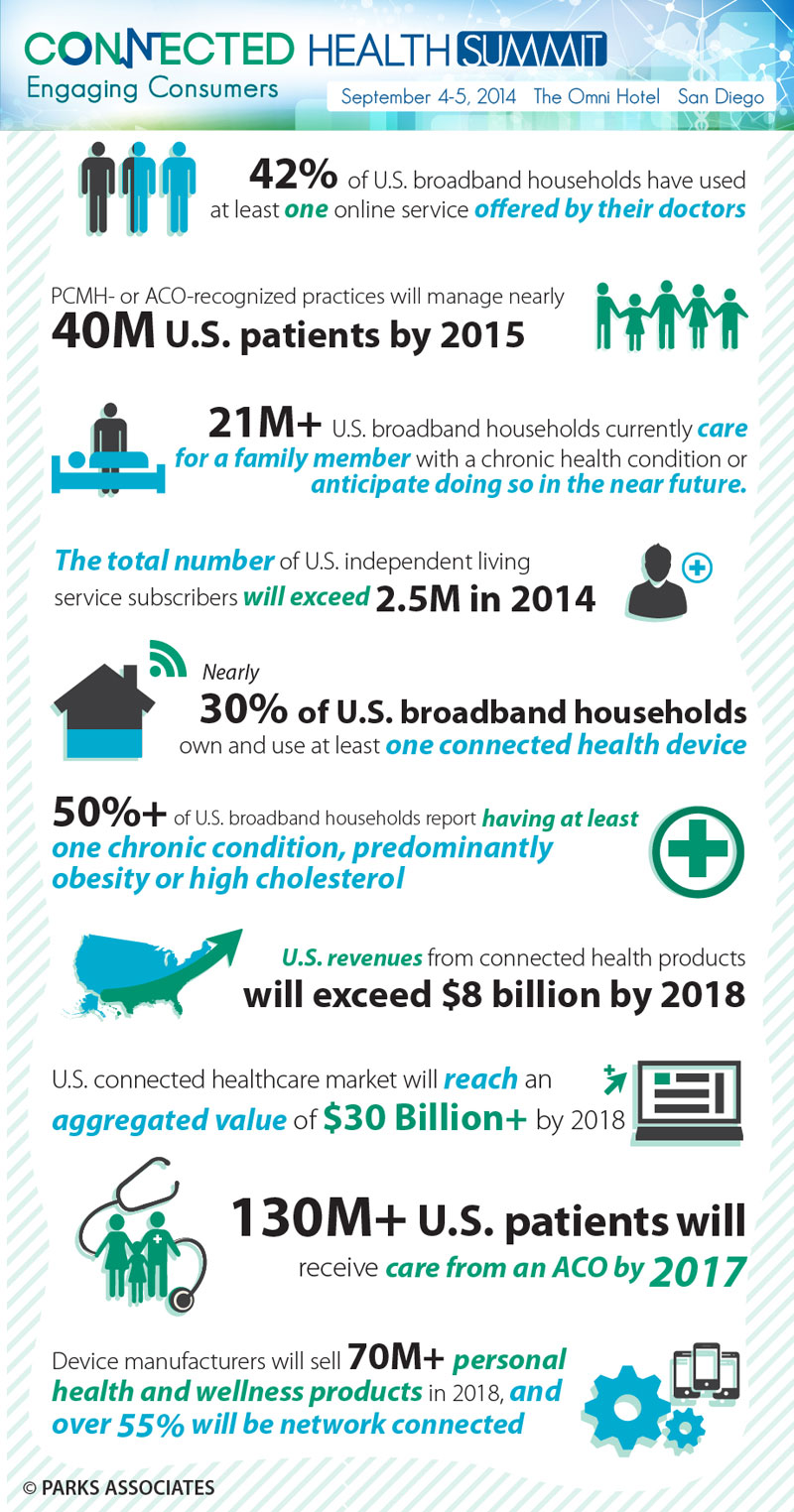 Parks Associates analysts will be joined by top healthcare industry executives during the Connected Health Summit, taking place September 4-5 in San Diego. Key topics will include wearable devices, accountable care organizations, independent living and aging-in-place, and the emergence and impact of the "quantified self" movement on modern healthcare. For more information, visit www.connectedhealthsummit.com.
Next: The Location Labs-AVG Marriage: The View from the CEO's Desk
Previous: Future Innovations in Digital Health: A Look at 2025

Comments
Be the first to leave a comment.
Post a Comment