OTT Video Services Gaining Popularity in Europe
According to Parks Associates research, 33% of U.K. broadband households subscribed to an OTT video service as of 3Q 2015. New OTT video market entrants, especially those with paid services, will have to provide unique value in order to make substantial gains. However, the demand for interesting content is strong enough that there are market opportunities for new OTT video players. Nearly 20% of U.K. broadband households have recently used a Netflix service, despite the free OTT catch-up options.
Parks Associates recently released the results of its annual European consumer research survey, Connected Consumer in Europe, which surveyed 10,000 broadband households in Spain, Germany, France, and the U.K. Several key trends for digital media and pay-TV in Europe are highlighted in the infographic below.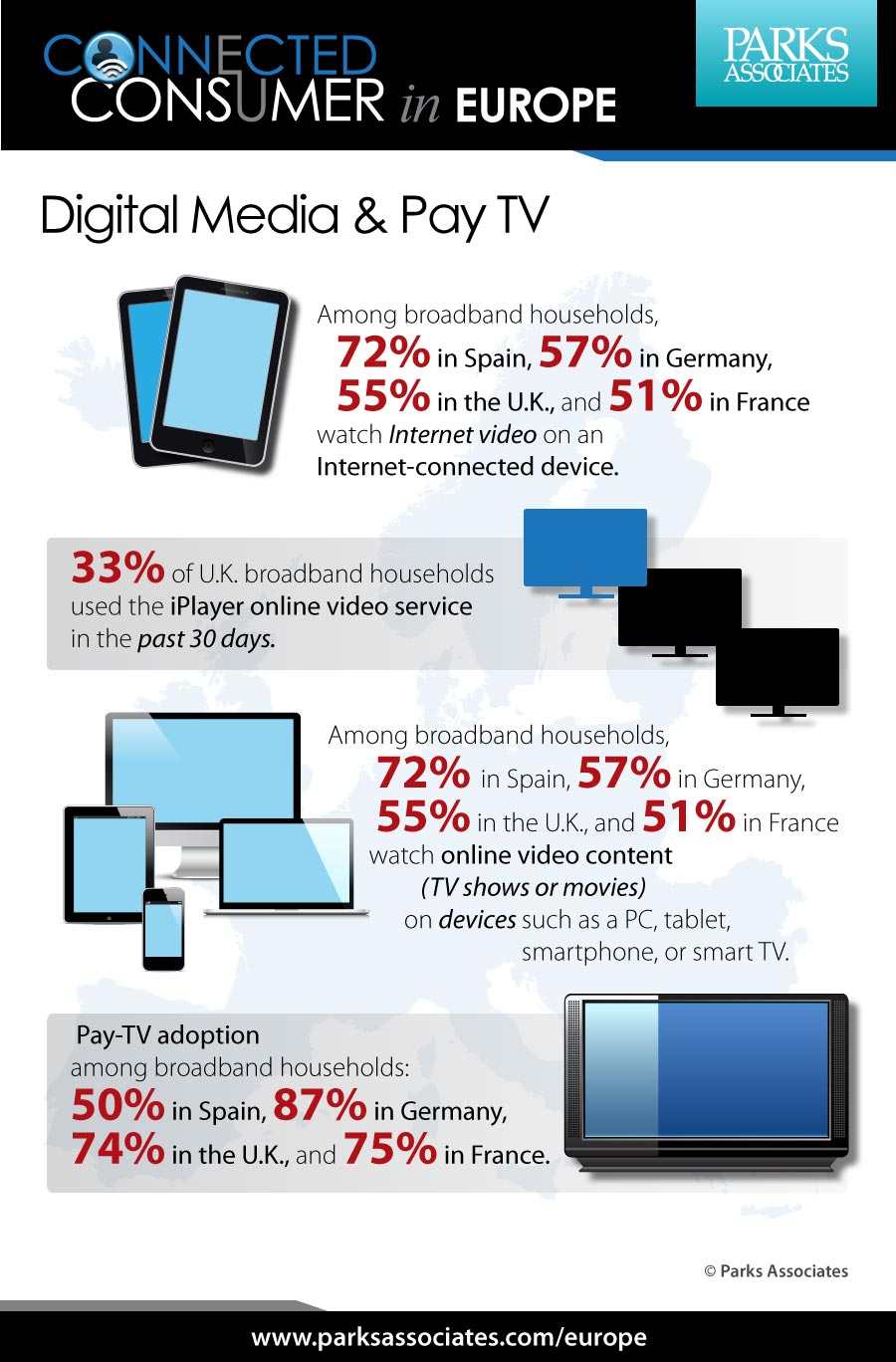 Contact us today for more information on the complete results of Parks Associates' European survey.
Further Reading:
Next: Comcast to Grow its Own Media Kingdom
Previous: Technology to Secure Content: Continued Opportunities

Comments
Be the first to leave a comment.
Post a Comment