OTT Partnerships: Key to Success
As the video service ecosystem evolves, OTT services and pay-TV providers alike are increasingly looking to build strategic partnerships to differentiate themselves from competitors and drive viewership and revenue.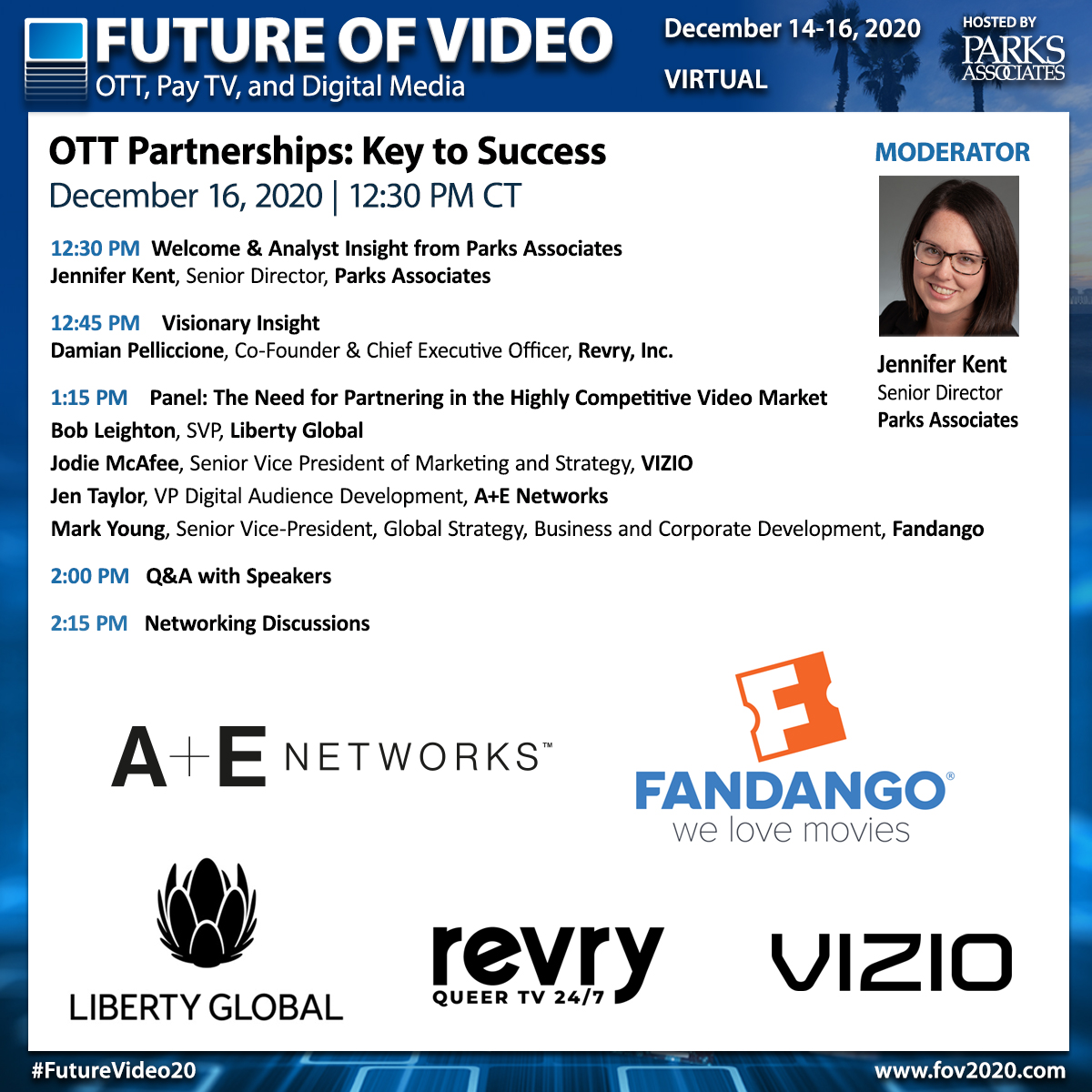 Don't miss the Future of Video conference session OTT Partnerships: Key to Success on Wednesday December 16, at 12:30 p.m. CT. This session will focus on the latest key partnerships in the video services space and how partnering can strengthen a service's position in an ultra-competitive market.
Due to the proliferation of OTT services in an ultra-competitive market, partnerships with key companies inside and outside the video services ecosystem is critical for success. The session will end with a panel discussion on the factors and considerations for partnering, KPI's used to measure success, and what the future holds for OTT partnerships.
Event sponsors include Salesforce, Comcast Technology Solutions, ContentWise, Verizon Media, You.i TV, Amdocs Media, Penthera, and Verimatrix.
Next: Navigating a New World: COVID-19 Impact on Video Viewing
Previous: WarnerMedia Shatters Theatrical Window with HBO MAX

Comments
Be the first to leave a comment.
Post a Comment