One in seven broadband households interested in remote health monitoring solutions
New Parks Associates research reveals that one in seven U.S. broadband households are interested in a remote health monitoring solution, offered by a hospital/physician group, and receiving reminders from them about how to manage chronic health conditions. The international research firm will address patient engagement at the third-annual Connected Health Summit: Engaging Consumers, August 30 – September 1 in San Diego. The event spotlights health technologies as part of the Internet of Things (IoT) phenomenon and the transformational impact of these connected solutions on the U.S. healthcare system.
Parks Associates would like to thank the following sponsors for their support in organizing this year's event:
---
ARM enables development of new markets and transformation creating opportunity for a globally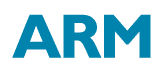 connected population. The scalable, energy-efficient processor designs and technologies deliver intelligence wherever computing happens.
ARM Partners licensing our IP have shipped 75+ billion SoCs. ARM is breaking barriers, ensuring a fast, reliable route to market.
---
Bright.md's SmartExam is a virtual physician assistant that helps primary care groups automate up to 90% of provider time spent on low-acuity conditions, such as coughs, colds, and ear aches.

This occurs through online exams that are conveniently accessible from a patient's computer or mobile device. The efficiencies gained from this approach expand capacity at a primary care medical group by up to 30%, reduce incremental visit costs by 80%, and grow primary care margins by up to 300%.
Through SmartExam, all of this happens without the patient ever having to come in to the doctor's office.
---
The CHCF Health Innovation Fund invests in sustainable, scalable business models with the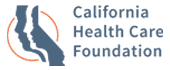 potential to significantly lower the cost of care or improve access to care for underserved populations.
---
Home8 leads a new generation of advanced wireless communication platforms, incorporating video and Internet-based mobile cloud technology to put home control and protection in the palm

of users' hands. Home8's patented zero-pairing networking technology installs in minutes and integrates smart security, safety, video, care, and home control functions to protect property, assets, and people. Home8 features include sensor-initiated video recording, cloud and local storage options, notifications to customized tiers of recipients, and can be used in multiple locations, all accessible under one single mobile app.
---
For more information on how to get involved in Connected Health Summit: Engaging Consumers, contact sales@parksassociates.com or call 972-490-1113. To register, click here.
Next: From population health to personalized health by 2018: Insights from Omron Healthcare
Previous: Blue Shield of California: Moving from fee-for-service to pay-for-performance forces players to get in line

Comments
Be the first to leave a comment.
Post a Comment