Netflix Unveils Streaming-Only Plan, Lifts Prices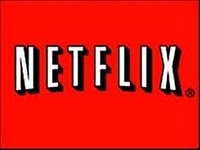 Netflix Inc. launched its first Internet-only subscription plan in the U.S. and raised prices for DVD-by-mail plans, continuing its shift from a DVD rental business to an online video service.
On Wednesday's earnings call, Netflix CEO Reed Hastings said the company is testing a streaming-only option for its U.S. subscription service, talked about international expansion, and said he doesn't see any evidence that his nearly 17 million customers are choosing Netflix instead of cable. AllThingsD's Peter Kafka joins Digits to discuss.
The company, which says its customers now use its Web-streaming service more than its by-mail rentals, will charge $7.99 a month for customers that only want to watch films and TV shows delivered online.
For the complete article, please click here.

Next: Cox Offers Tech Support in Two New England States
Previous: DIVA TV's Viewster Online Video Available on TechniSat Hybrid Set-top Boxes

Comments
Be the first to leave a comment.
Post a Comment