mPulse Mobile: We're seeing significant growth in connected health technology investment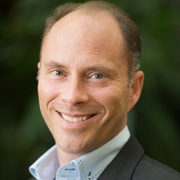 Prior to speaking at the 2016 Connected Health Summit, Christopher Nicholson, CEO of mPulse Mobile, shared his insights on the future of the connected health market:
What's new in 2016 that keeps you upbeat/optimistic about the connected health market?
We're seeing great health and business outcomes with our customers and in the market. The market is really developing and catching up with consumer demand. It's great to see the impact.
We're also seeing significant growth in investment in connected health technologies and companies, by VCs, and by healthcare organizations – not only through the operational and clinical departments but also by the venture teams in those organizations.
What's the most effective strategy/approach you have seen that engages consumers for health and wellness behavioral changes?
The most effective strategy to engage consumers and drive behavioral change is through utilizing a combination of data and mobile technology that drives tailored, meaningful content and conversations. With IEHP, one of our Medicaid health plan customers, we implemented an interative text-based program that utilized demographic and behavioral data to deliver tailored messaging worklfows to engage and educate their beneficiaries on how to get care. This resulted in a 63% improvement of ED utilization, 90% improvement in benefits knowledge and 10% participation rate in interactive health challenges.
What do you anticipate to happen in 2017-2018 that would have the biggest impact on the connected health market?
We will see further market maturation and adoption by healthcare organizations in implementing, connecting and offering consumer-oriented mobile programs to meet consumer demands.
More integration, at the data, technology and business level, will happen to accelerate adoption and outcomes.
Mergers and acquisition in the market will heat up as companies look to provide full-stack solutions.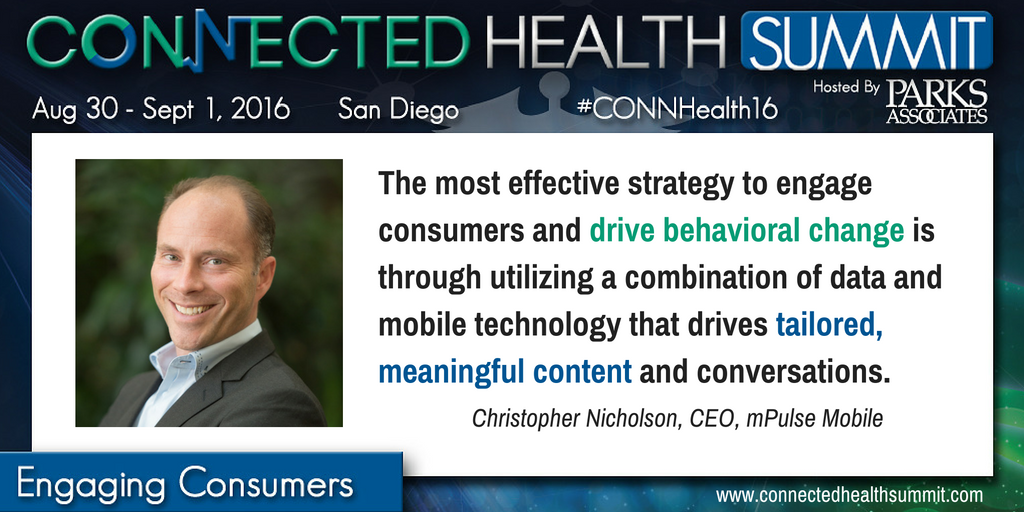 Christopher will speak on the panel session "Connected Health Partnerships: Strategies to Manage Chronic Conditions" on September 1, 2016, alongside speakers from Care Innovations and Vivify Health.
For more information on this year's event, visit www.connectedhealthsummit.com.
Next: The biggest impact will come from transition of fee-for-service to pay-for-performance: TPMG
Previous: Insights from GreatCall: The best approach to engage consumers is staying practical and tangible

Comments
Be the first to leave a comment.
Post a Comment