Moving Beyond Traditional Consumer Electronics: Connected Devices Everywhere
As of 2020, consumers have an average of around 12 connected devices in their homes. This is up from an average of around 8 devices back in 2015 – so a growth of around 4 devices in the past five years. In the next five years we expect this growth in adoption to really accelerate and by the year 2025, we estimate consumers will own an average of 20 internet-connected devices.
This growth will come from a growing adoption of all types of devices including connected health products, smart home, and traditional CE categories such as computing and entertainment devices.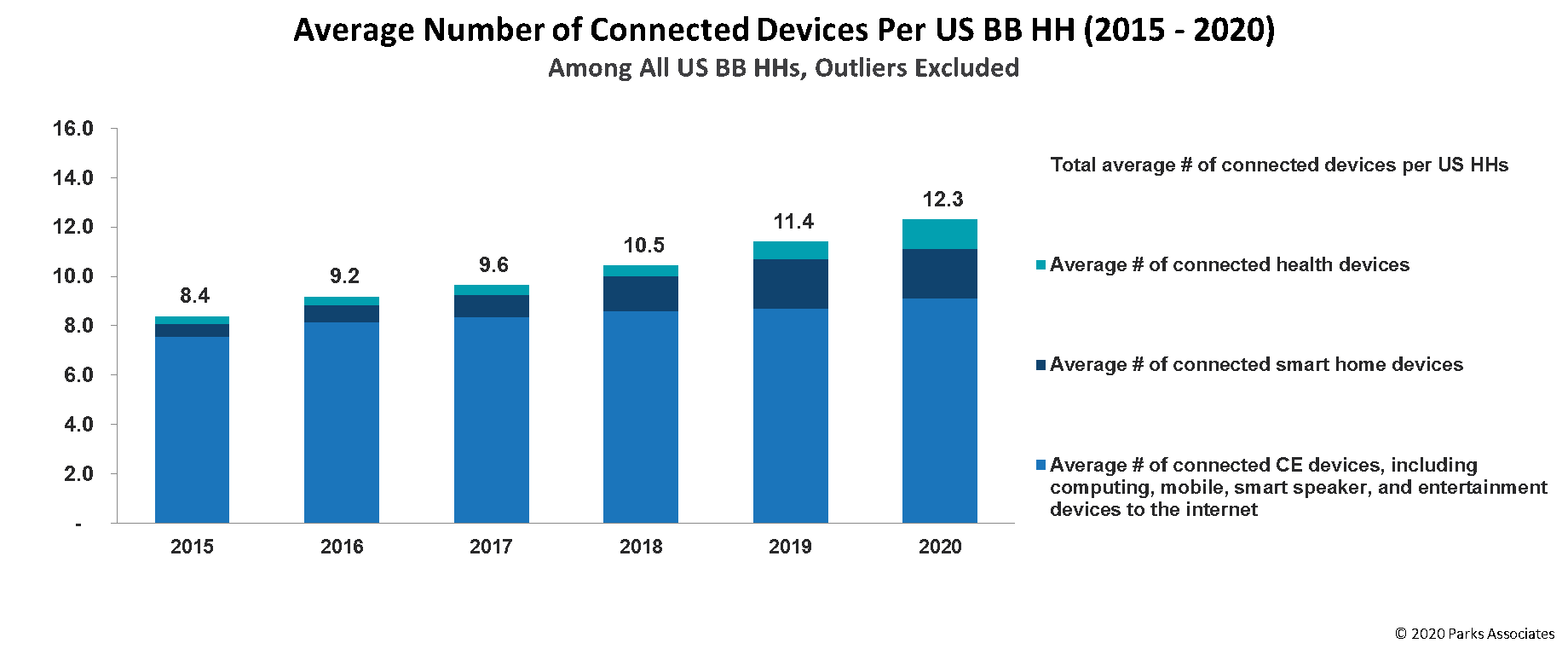 As consumers adopt an increasing number of connected products, the connected product landscape is growing more diverse. At present, most in-home devices that are connected to the internet are what we consider traditional consumer electronics – again, these include computing devices: PCs, tablets, smartphones, home networking equipment; and entertainment devices: smart TVs, streaming media players, gaming consoles, smart speakers and smart displays, among others.
However, over the past five years, a variety of other types of products have come to the foray – smart thermostats, IP cameras, video doorbells, door locks, smart lights; as well as smart watches and fitness trackers, Wi-Fi weight scales, connected blood pressure cuffs, and app-supported exercise equipment.
Join the CONNECTIONS Community where you can network with key industry leaders in the connected home and IoT industries. The virtual conference sessions focus on technology innovations, consumer research on adoption and trends, product and service forecasts, and evaluation of new business strategies, partnerships, monetization opportunities, and value-added service design.
Next: Smart Speakers – Gateway to Smart Home Adoption
Previous: Next-Gen CE: Reinventing Consumer Experience with IoT Data

Comments
Be the first to leave a comment.
Post a Comment