Microsoft XPocalypse – What Will Small Businesses Do?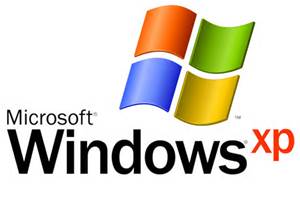 Today Microsoft ends support for its 13 year old operating system, Microsoft XP, which begins what some are labeling as the XPocalypse. Microsoft will no longer provide updates or security patches for Microsoft XP, which leaves computers using the operating system (OS) vulnerable to security threats and a target for cybercriminals. Current users of the operating system are, therefore, encouraged to upgrade to a newer operating system such as Windows 8 or Windows 8.1 if their device meets the requirements of the new OS or purchase a new computer that has an operating system for which the company still provides support. While Microsoft announced plans to discontinue support for its XP operating system from as far back as 2007, web analytics suggest that Windows XP still holds a 29% share of the OS market globally.
Those who have not been responsive to the impending XPocalypse are those who are not aware of it, those who do not care and those for whom the situation is complex. Smaller businesses are among the groups for which the situation is complex. On one hand, many of these companies have invested in XP-specific applications and upgrading to new computers or new operating systems will likely require a substantial investment. On the other hand, these companies have much to lose if company data or resources are compromised.
A few companies may opt to continue with XP and obtain support from security vendors, who I am sure will capitalize on the opportunity, but, continuing with XP, in the long term, will not be an option for many. Microsoft warns that after today the likelihood of a Microsoft XP powered PC being infected with malware could increase by two-thirds. The cost of attaining independent support for the operating system may, therefore, skyrocket. Also, while a lack of protection and support from Microsoft may be the immediate challenge, eventually other problems will arise such as lack of compatibility with newer peripheral devices.
If the financial cost of upgrading to Windows 8 is the prime concern for small businesses, then a gradual switch over (a few computers at a time) might be an option.
Micrososft has made a few offers geared at enticing laggards to upgrades. Two weeks ago the company began offering $50 gift cards for upgrades along with 90 days of free support and free file transfer to new PCs. Last week, they upped the ante offering XP users $100 towards the purchase of a qualifying Windows 8.1 PC priced at $599 or above.
Parks Associates recently published a report on Selling Support Services to Consumers and Small Businesses, which features current security services being offered to and used by U.S. small businesses
Next: Explosive Growth in Audio Market Focus of Research Report
Previous: Security and Device Management for the Internet of Things

Comments
Be the first to leave a comment.
Post a Comment