Kodak to shutter camera business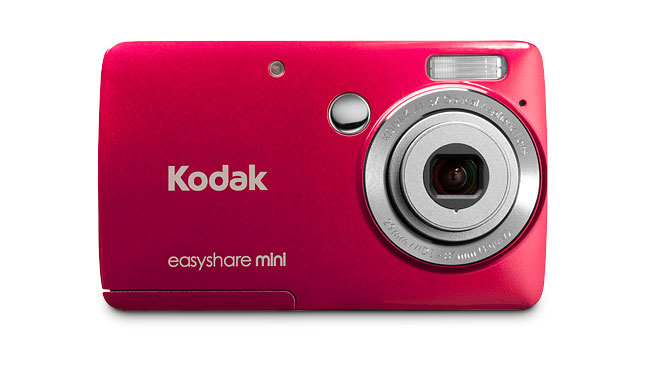 Eastman Kodak Co, the inventor of the handheld camera and digital camera, plans to get out of that business in the first half of the year as the bankrupt company looks to cut costs. As the quality of digital cameras in cellphones have improved, stand-alone cameras have lost their appeal.The decision to stop selling digital cameras along with pocket video cameras and digital picture frames marks the end of an era for Kodak. Now, instead of designing its own cameras, Kodak will try to license its brand to other camera makers, several of which have already expressed "significant interest."
Kodak, which as recently as 2006 was one of the top three digital camera makers in the world, will stick with its desktop printer business according to this Reuters article.
In a recent LINKEDIN group discussion, Kodak's Director of Business Research, Gregg Vandivert discuss their Market Research team.
We have an amazing MR team that I believe is world class. Over the years we have had some amazing success stories. We led the marketing teams with market and customer insights that enabled us to get to a #1 Market Share position in Digital Cameras (yes really we were #1 for a time,) #1 in Digital Picture Frames, #1 in Photo Kiosks, #1-2 in Personal Video Cameras.
SO where is the problem. I think the problem occurs when the organization looses focus on the customer. The Market Research organization must never be the only one focused on the customer. When you think of the companies that are able to succeed with little market research it is often because every employee is focused on the customer. Many employees have almost constant contact with consumers or clear pipelines (social networking, user groups, developer organizations, touchpoint satisfaction studies,...) for consumer insights.
Within Kodak there some great teams that are customer focused, that do have the right amount market research and are delivering amazing products that customers love. As we go through chapter 11 hopefully the remaining parts of Kodak will have that right mix.
Why can a company with such a strong tradition for market research fail so miserably? What responsibility do researchers have for influencing the business?
Next: New whitepaper - Trends in Digital Gaming: Free-to-Play, Social and Mobile Games
Previous: CE Platforms and Networks increasing to 320+ million by 2016

Comments
Be the first to leave a comment.
Post a Comment