Key Takeaways From Apple's September Event
by Brandon Riney | Sep. 12, 2019
During Apple's September 10th keynote event, several revealing announcements were made. As expected, Apple offered improvements and fresh products to nearly every category of its device lineup, including the next generation of mobile devices and flagship services. However, the most impactful announcements include new details on Apple's video streaming service and a major price drop for the Apple Watch.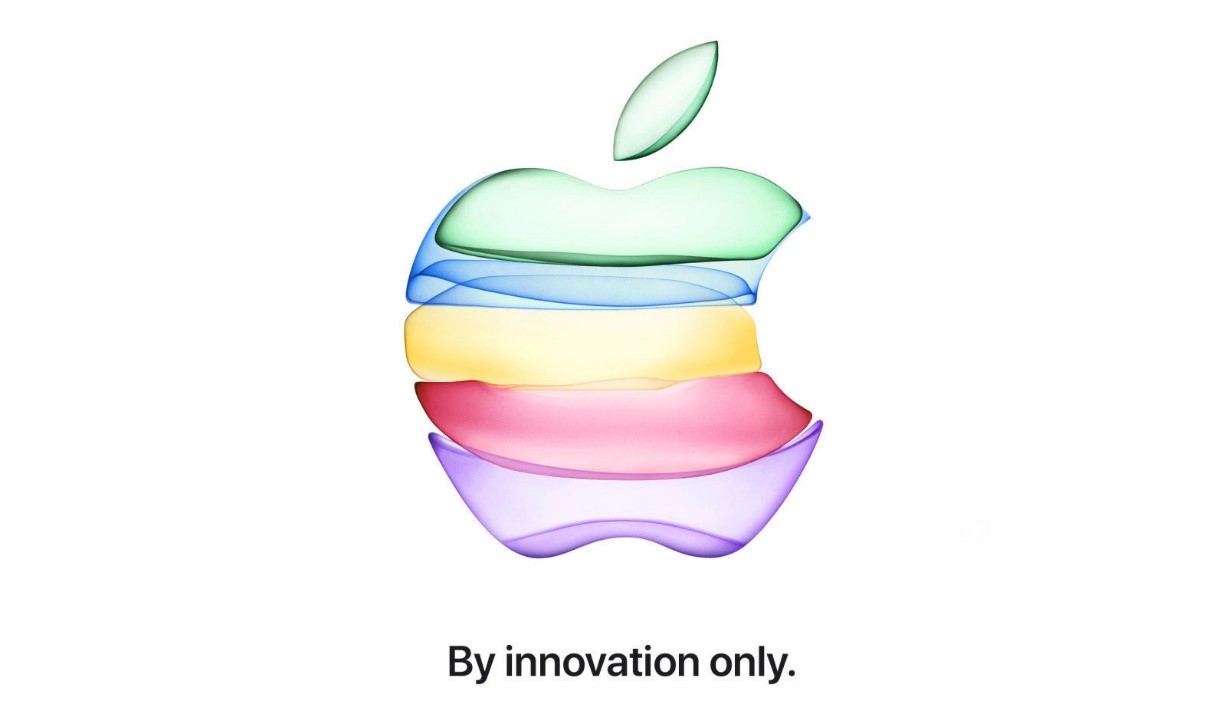 Apple TV+ Comes Out Swinging with Low Price Point and 100-Country Launch
A key highlight from the event is the expansion of details regarding Apple TV+, the company's upcoming streaming service. Before the event, we only had a few vague outlines and rumors on what the online + video service would be, including its name, a few original titles, and a faint launch date. Apple CEO Tim Cook outlined highly-anticipated aspects about the service, including the fact that it will launch in over 100 countries on November 1, priced at an unexpected $4.99 per month. This low price-point crushes the previously speculated $9.99 price, and positions it as a much more affordable option. Apple is also bundling in a year of the service for free to its iPhone, iPad, Apple TV, and Mac customers.
The combination of pricing and set release date will allow Apple TV+ to effectively compete with Disney's rival service, Disney+, releasing in the same month for two dollars more. Parks Associates finds that 46% of consumers subscribe to 2 or more OTT video services. Apple TV+ will likely cause subscribers to supplement their existing subscriptions instead of replacing them, and the free extended trial will help get the service in front of as many eyeballs as possible.
Apple Targets the Mass Market with Apple Watch Price Drop
Perhaps the most intriguing announcement from the event is the information regarding Apple's wearables. Apple unveiled the 6th generation of its smart watch lineup, the Apple Watch Series 5. This model includes some new features such as the Always-On retina display, improved navigation with a built-in compass, and international emergency calling. However, the most interesting announcement isn't the new Apple Watch, but rather what it's doing with the old one.
During the keynote, the company reported that the Apple Watch Series 3 will remain available and receive a price cut to start at $199. That price allows the Apple Watch to more effectively compete with other lower-cost smart wearables. The popular Fitbit Versa and Fitbit Ionic, the Fossil Group's fresh line of next generation Wear OS watches, and Samsung Galaxy Watch form immense rivalry as a result of the entry from Apple.
According to recent Parks Associates research, the Apple Watch Series 3 Bluetooth model is the most commonly used model among Apple smart watch users.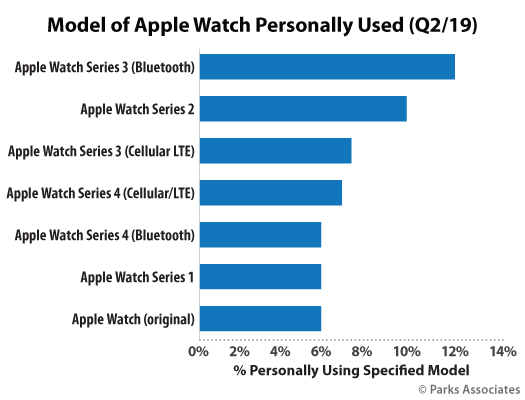 Previously, Apple was always placed in a higher tier of wearables due to its higher price, which forced consumers to evaluate less expensive options among other brands. Now, more budget-conscious users will be able to consider the Apple Watch when buying a wearable. By lowering the cost of its most popular model, Apple stands to further widen its market reach.
A study examining the demand for connected wearables will be made available in Parks Associates' upcoming Consumer Demand for Connected Wearables. A deeper analysis of the adoption and use of consumer wearables, particularly as they address consumers' health and wellness needs, is available in Parks Associates' 360 View: Connected Health at Home: Wellness and Fitness.
Further Reading:
Next: Wearables Market Headed for a Shakeup as Google Seeks to Acquire Fitbit
Previous: Growing Data Economy, Fueled by Voice as a Platform, Requires Consumer-centric Approach

Comments
Be the first to leave a comment.
Post a Comment