Is Netflix Winning the War with Pay-TV VOD, HBO?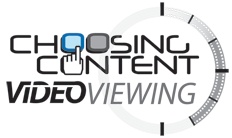 Find out more with Parks Associates' Choosing Content: Video Viewing research. The project analyzes the use of digital media and its impact on the market for consumer electronics, packaged media, and entertainment services. It reveals the decision processes for consumers and the key variables in choosing what to watch, on what platforms to access their content, and how much (if any) to pay.
This reseach aims to discover which options consumers consider first when looking for content, what factors trigger an immediate purchase versus a delay in viewing, how quickly DVDs and Blu-ray will give way to electronic formats, and the extent to which OTT providers will displace pay-TV services and VOD offerings. Topics include: Discovery, evaluation, and selection of content; Consumer consumption of and preferences for content, platforms, features, business models, and providers; Market demand for CE that work with and leverage digital media; Growth and trends for the online entertainment service ecosystem; Consumer demand for product features that leverage digital media and cloud services; Adoption patterns for cloud media products and services; Emerging business models for personal cloud solutions and services; The impact of digital media on the market for packaged media; The role of new media platforms in video consumption; Adoption and usage patterns for social media as related to video consumption; and Interest in complementary, "second-screen" services and features.
This research benefits: Digital media companies; Studios, broadcasters, and content providers; Pay-TV and broadband operators; OTT service providers; Online portals and social networks; Metadata, EPG/UI, and search and recommendation solution providers; Content management, CDN, and security technology vendors; Consumer electronics makers; and Cloud service companies. Learn more about this and other Parks Associates' research topics today!
Next: Webcast: Emerging Distribution Models for Online Entertainment
Previous: Whitepaper -- From Social Media to Social CRM: What Customers Want

Comments
Be the first to leave a comment.
Post a Comment