IoT Approaching the Edge
Content submitted by IMONT
Today's IoT is dominated by the big cloud providers. They have amazing infrastructure, hugely complex and efficient management processes, and they process mind-boggling amounts of data every second to keep all our devices talking securely to each other via their servers.
However, using the cloud to "reflect" the state of remote services has unexpected implications for building out large scale systems containing many millions of devices. It means the cloud has to host an awful lot of "reflections" and has to maintain constant connectivity with the actual devices (services) to ensure they are always up to date. Big providers like AWS and Azure provide out-of-the-box implementations of this to help scale systems, but at a cost. The costs for larger deployments are significant, and of course grow rapidly the more successful a company becomes.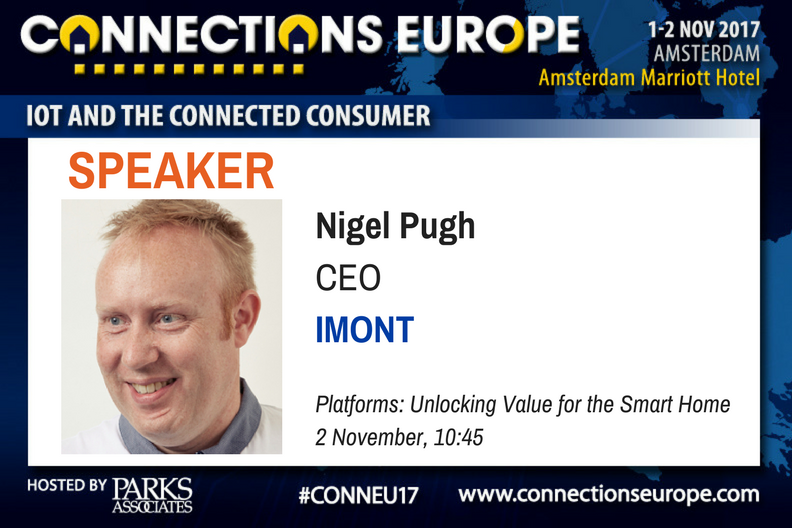 Another issue is how to secure everything. One downside of "reflecting" everything in the cloud is that a single compromise of the cloud service can potentially offer up control of all the devices connected to it, or at the very least all the data delivered from those services. Of course there are other potential points of compromise, but the cloud service is an obvious one. It's an always-on point of attack and requires considerable expertise to secure with confidence.
The concept of 'edge computing'?—?optimizing cloud computing systems by performing data processing at the edge of the network?—?could provide answers.
Find out how IMONT is focusing it's efforts on edge computing to minimize cloud cost and increase IoT security at this year's CONNECTIONS event in Amsterdam on the 17th and 18th of October.
For more information, visit www.imont.io or contact info@imont.io.
Next: Cognitive Support Webcast Overview
Previous: New Whitepaper Addresses Privacy and Security Concerns for Connected Devices

Comments
Be the first to leave a comment.
Post a Comment