Infographic: Insurance as a Smart Home Channel
According to Parks Associates, roughly 80% of U.S. broadband households have either homeowners or renters insurance. With demand for IoT and smart home devices ever increasing, insurers are in a unique position to offer these devices due to insurers' access to consumers as well as consumers' overall trust of insurers.
In the infographic below, Parks Associates outlines some of the key findings from its newest IoT research, Insurance Opportunities in the Connected Home, which assesses the potential for insurance companies to become a channel for smart home device adoption.
Currently, smart home offers from insurance companies chiefly appeal to those already interested in smart home products and services. Both insurance companies and the broader consumer IoT industry will benefit by raising awareness of how damage detection and prevention solutions can save money and increase safety. Parks Associates research has consistently shown safety and security as the key drivers in smart home adoption, so consumers will respond to solutions that secure their homes' value and ensure safety of loved ones.
For more information on Parks Associates' study, visit our website.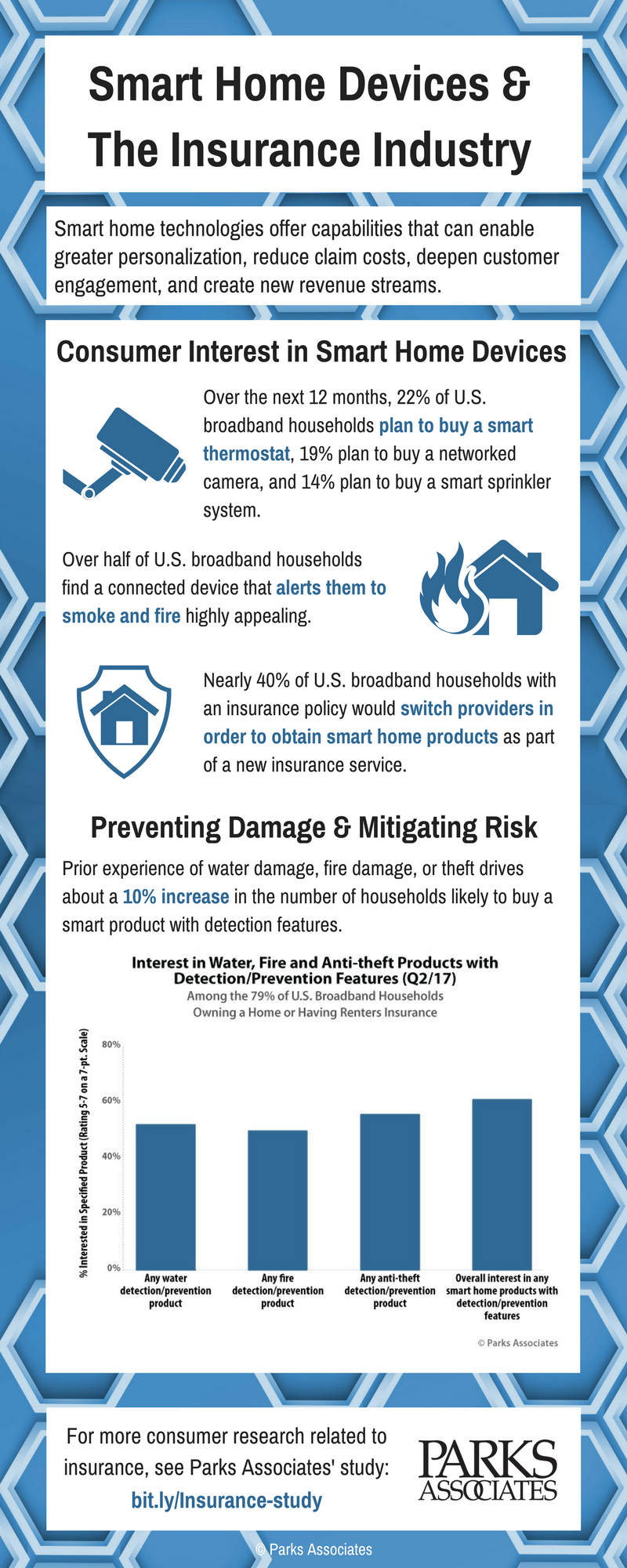 Further Reading:
Next: Differentiation in a Crowded Smart Home Market
Previous: How Big Data is Affecting Real Estate

Comments
Be the first to leave a comment.
Post a Comment