Infographic: Impact of Online Video on Broadband Consumption
OTT video is reshaping the U.S. entertainment marketplace—Parks Associates research shows nearly two-thirds of U.S. broadband households have an OTT service, and one-third have more than one subscription. This growing trend is increasing demand on home and mobile networks as consumers spend more bandwidth streaming media on their televisions, tablets, and phones.
In the infographic below, Parks Associates highlights how online video consumption is impacting broadband speeds across the U.S.
Additional research shows:

For more information on Parks Associates' latest connected entertainment research, see the firm's annual 360 View: Entertainment in American Broadband Households, which quantifies the growing ecosystem of connected entertainment devices and their impact on broadband and video consumption.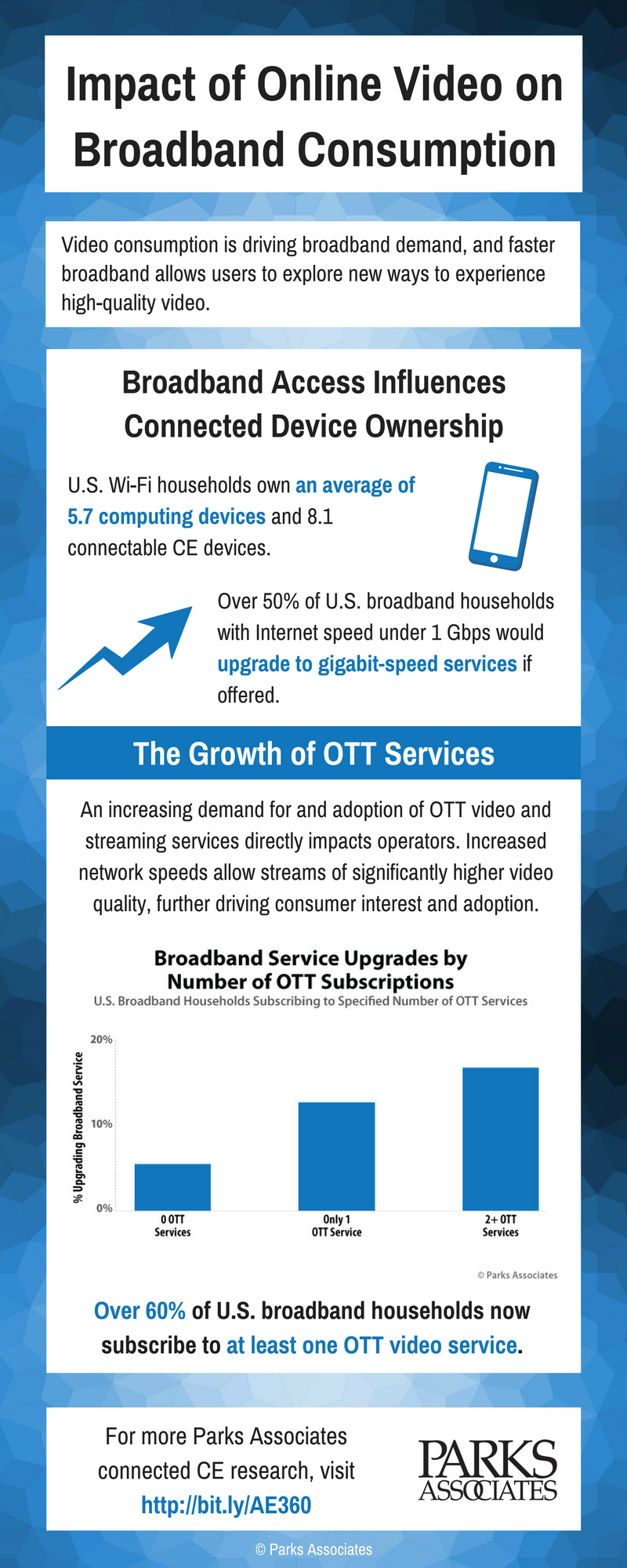 Further Reading:
Next: Unified Interfaces on the Mind at CES
Previous: The Crunchyroll / Twitch.tv Partnership Could be the First of Many

Comments
Be the first to leave a comment.
Post a Comment