Infographic: Growth of Voice Technologies in IoT
Consumers have been relatively quick to embrace voice-based applications, beginning and led by Apple's Siri. Parks Associates research notes that at the end of 2016, 45% of U.S. smartphone owners reported using a voice-enabled personal assistant through an app or dedicated device.
As devices continue to add listening capabilities, voice control will extend throughout the home and in other connected devices as an intrinsic, easy, and natural way to facilitate smart home management. It is in the smart home where voice interfaces will be able to demonstrate their full potential.
The infographic below summarizes the market potential for this emerging technology category. For more information on the rise of voice control in the smart home, download a copy of Parks Associates' latest whitepaper, Impact of Voice on Connected Consumer Markets.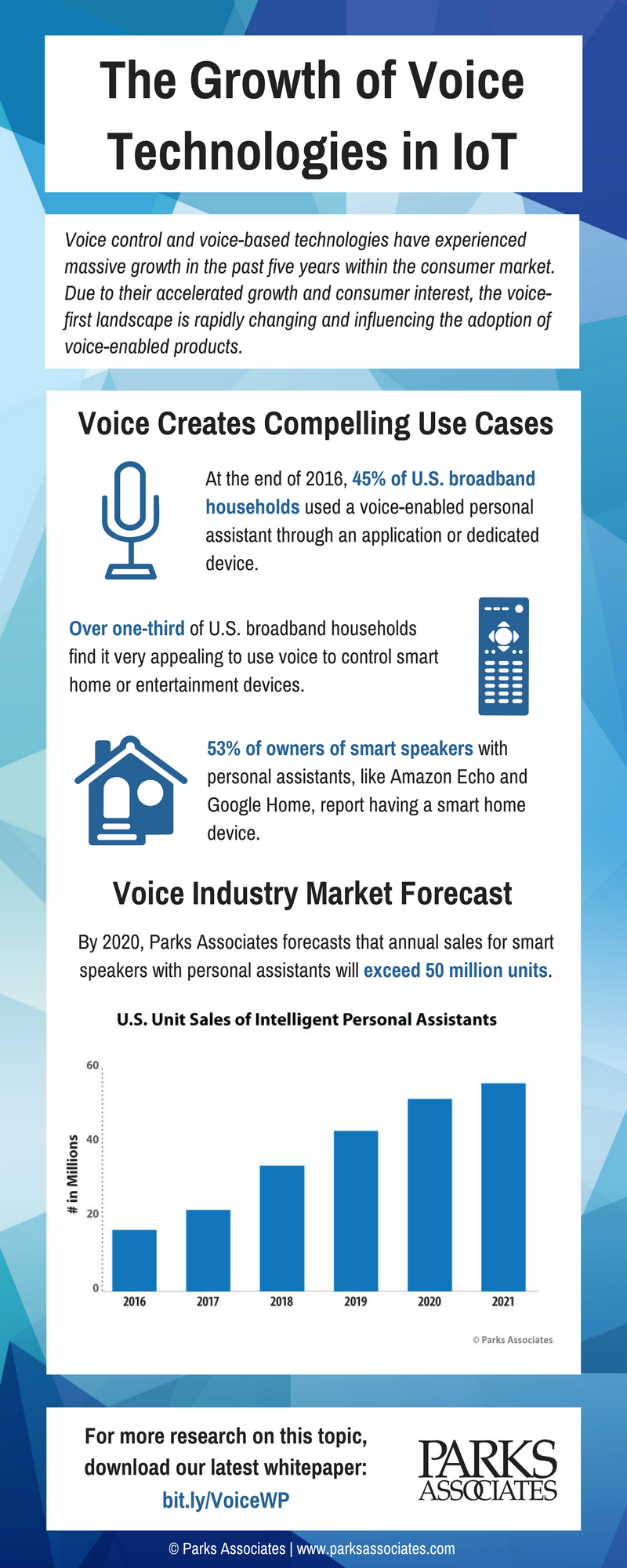 Further Reading:
Next: Amazon gives Alexa devices price cut before HomePod gets on the shelves
Previous: Voice-First: 4 Factors Impacting Market Growth

Comments
Be the first to leave a comment.
Post a Comment