Independent Living: Serving Seniors and Chronically Ill
Independent living solutions, which encompass a variety of assistive technologies, enhance seniors' ability to stay in their home safely and enhance communication with loved ones. The COVID-19 pandemic exposed the seniors' vulnerability and the challenges of remote caregiving. Companies across the spectrum from device manufacturers to monitoring providers to home health agencies are responding to the need for new solutions that help our oldest consumers live well and safely at home.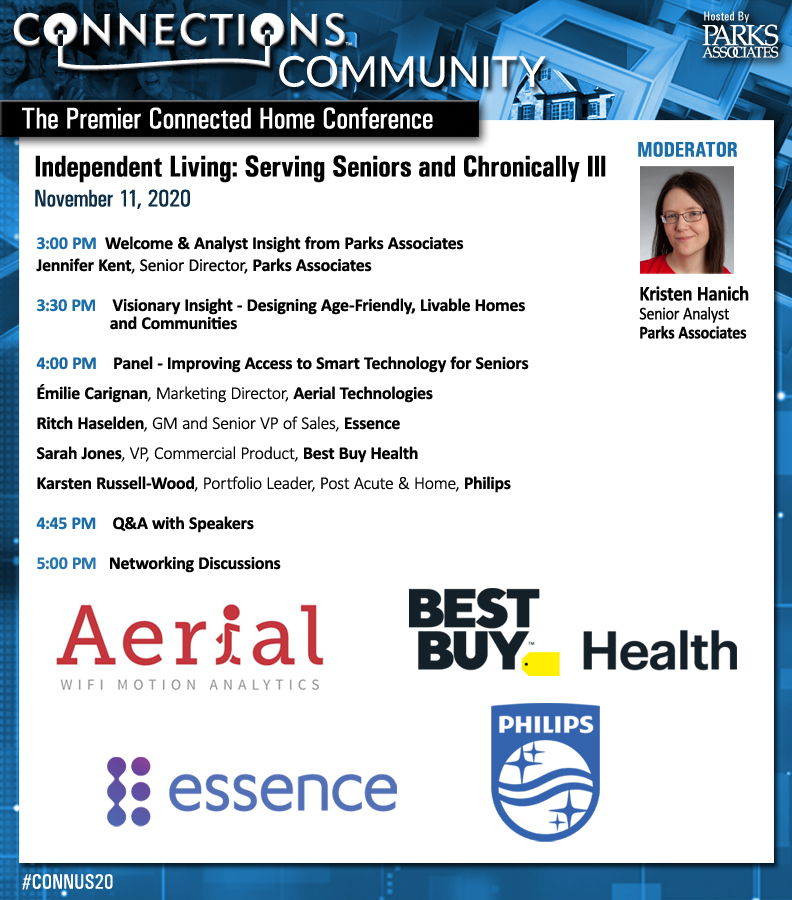 A Visionary presentation from AARP will cast vision for developing age-friendly, livable homes and communities that enhance personal independence; allow residents to age in place; and foster senior engagement in the broader community activities across their lifespan.
The panel Improving Access to Smart Technology for Seniors draws on the expertise of service providers, device manufactures, and channel partners who will discuss the unique challenges and opportunities for advancing adoption of smart technology in senior homes. You will also get insight on innovations in monitoring technology, business models, and engagement of the dual-decision makers represented by end users and caregivers.
Next: Connectivity: Impact of Gigabit Broadband, 5G, & Wi-Fi 6
Previous: Smart Home Platforms: Quest for a Unified Experience

Comments
Be the first to leave a comment.
Post a Comment