Holiday shopping insights show women will be driving connected CE purchases this year
by Kaitlin Hawkins | Nov. 25, 2014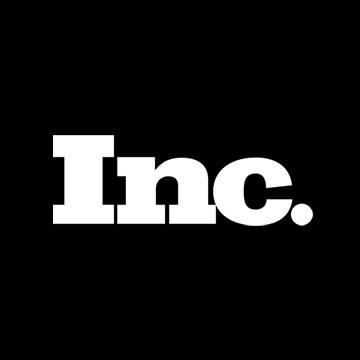 In a recent article for Inc., contributor Travis Wright revealed that, this year, women are in charge of the economy. Calling it the "sheconomy," he outlines the differences in purchasing habits between men and women, looking specifically at Black Friday and the holiday shopping season. His claims comes from several research reports, including Parks Associates' holiday intentions Market Focus released this week.
Key data points from Wright's article include:
In 147 of the 150 biggest metro areas in the US, younger women earn higher than younger men. (Time)
Women buy more tech than men, both online and offline. (American Express OPEN)
The majority of both men (56.4 percent) and women (61.7 percent) spend less than one hundred bucks on the biggest shopping day of the year. (Bankrate)

Wright notes that Parks Associates' holiday purchases data shows "women are more interested and likely to buy tablets, smartphones, and laptops," and men "dominated when it came to buying flatscreen LCD televisions."
To read the full Inc. article, click here.
Parks Associates released new data this week showing forecasts for the holiday shopping season. The firm found that smartwatches and streaming media players will be hot ticket items throughout the holiday season, thanks to falling prices and increased consumer demand.
Wearable fitness devices, too, will rank highly on shoppers' lists this year, notes Parks Associates director of research Harry Wang. He forecasts over 11 million wearable devices will be sold by the end of the year, and will, he says, "continue to be a popular gift purchase, especially on Black Friday, due to many promotions from retailers and OEMs and their uniqueness as a new-year gift to promote better health."
Parks Associates analysts will be discussing all facets of the connected CE market during the annual CONNECTIONS Summit at CES, taking place January 6 at the Venetian Hotel and Resort in Las Vegas. Confirmed speakers include Amazon, AT&T, Cisco, Comcast, Lowe's, Qualcomm, Roku, TiVo, Verizon, and many others.
CONNECTIONS Summit sessions feature commentary, insight, and debate on successful market strategies and deployment in the following sessions:
Internet of Things: Expanding Smart Devices
Consumer Demand for Next-Gen TV Services
Smart Home: Channel Strategies and Business Models
Streaming Media Devices in the Video Ecosystem
Consumer Support in the Internet of Things
Platforms & Interoperability in the Smart Home

For more information on CONNECTIONS Summit, visit www.connectionsssummit.com.
Further Reading:
Next: Roku Secures 29% of Streaming Media Market
Previous: Amazon Enters Streaming Media Stick Market, but Roku Remains King

Comments
Be the first to leave a comment.
Post a Comment