Health Systems: Five Ways Telehealth Can Impact Performance Webcast Overview
Telehealth service use and availability is expanding, driven by consumer demand and increasing avenues for reimbursement. According to Parks Associates consumer data, 59% of consumers are interested in remote care, with phone and voice chats being the most popular consultation option. The firm also finds that ~6.5 million U.S. broadband households used an online video consultation with a health care professional in lieu of a traditional office visit in a 12 month period. With younger generations being a key demographic, telehealth is expected to continue growing as services become more accessible.
Parks Associates, along with MD Live and Sentara Healthcare, hosted a complimentary webcast on January 22nd addressing distinct ways health systems can serve more patients, increase satisfaction, and drive revenues with telehealth. A few highlights from the presentation:
Jennifer Kent, Senior Director, Parks Associates, led discussion and presented consumer research from the firm regarding usage, telehealth applications, and more:
Telehealth is well beyond the trial period with more healthcare providers covering and reimbursing virtual care visits.
Virtual care popularity stems from accessibility, giving immediate care for patients who are recovering post-discharge, dealing with chronic conditions, or have limited access to transportation.
Michael Ferrell, SVP and GM Hospitals and Health Systems, MD Live analyzed evidence to drive new patient acquisition:
Virtual care is fast and convenient, providing instant access for patients or consumers to see a provider.
A great experience with a telehealth service will drive consumers to establish a relationship with an organization, either through a primary care provider or leveraging their specialist network, after a virtual care visit.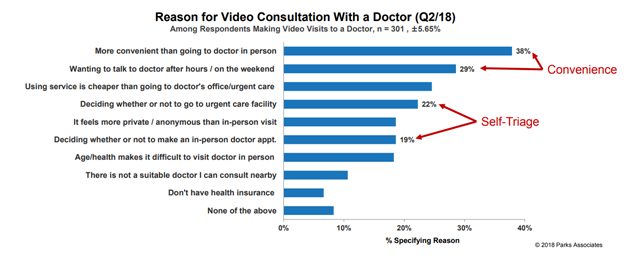 Mike Reagin, CIO, Sentara Health, examined ways health systems can reduce leakage and increase patient satisfaction:
Providers should connect with patients and deliver follow up care appropriately, as well as address the patient's core issue for calling.
Healthcare is still lagging on serving patients how they need to be served. Providers should follow up, receive feedback, and understand the outcome.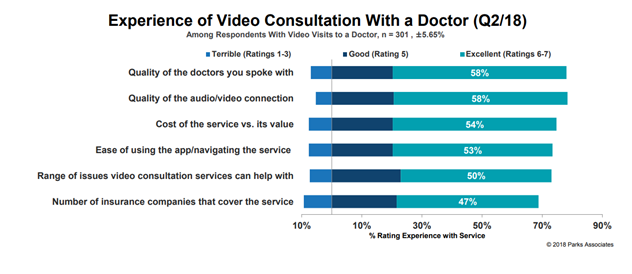 The webcast also covered drivers of additional revenue, how providers can reach underserved populations, closing gaps in care, and more. Health Systems: 5 Ways Telehealth Can Impact Performance Webcast is available to download now.
Further Reading:
Nearly 40% of consumers interested in digital communication with medical professional
360 View: Health and Independent Living
Next: Apple Watch Fall Detection Opens New Avenues for Independent Living Market
Previous: The Future of Digital Living: Speaker Insights from Medical Guardian

Comments
Be the first to leave a comment.
Post a Comment