HBO Max Finally Lands on Amazon
by Liam Gaughan | Dec. 4, 2020
Since launching in May, WarnerMedia's flagship streaming service HBO Max has underperformed in converting existing users, with only 30% of current HBO subscribers activating HBO Max. Some of this underperforming is due to the service's lack of distribution on leading streaming video platforms such as Amazon and Roku. Despite the expansive content library, that includes content from HBO, Warner Brothers, DC Entertainment, Turner, Crunchyroll, Studio Ghibli, and other media properties, HBO Max has struggled to gain as much traction as expected in the market at this point.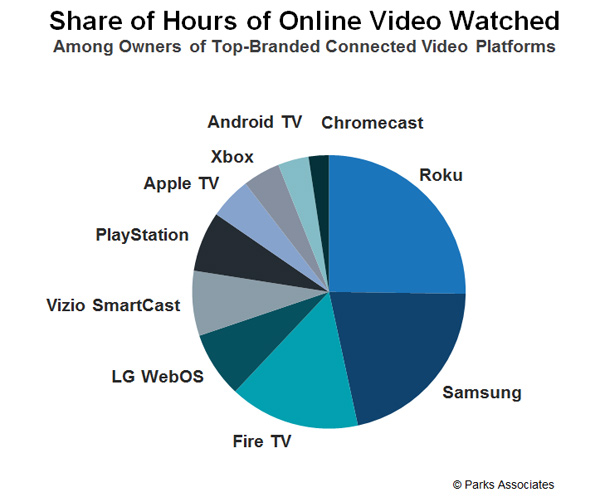 As part of its initial distribution strategy, WarnerMedia has been hesitant to ink deals that would cause it to split subscription profits and share data with others and instead go direct to its customer base as much as possible. Keeping with this strategy, a deal was reached with Amazon to distribute HBO Max on Amazon streaming devices, including Fire TV smart TVs and Fire tablets. The deal will certainly be beneficial in bringing a large amount of subscribers to the service. In addition, the agreement, beginning November 17, allows WarnerMedia to keep the subscription revenue and keep its user data in house.
Amazon has been targeting a deal with HBO Max for months, and the current agreement comes a at a time reports indicate that the HBO app will leave Amazon Prime Video Channels in 2021. WarnerMedia has struggled to convert HBO subscribers to HBO Max since launching, and the removal of HBO from Amazon's aggregation platform coupled with the automatic conversion of HBO to HBO Max on Amazon devices should help build a stronger base for HBO Max. WarnerMedia is also hoping for a smooth transition by allowing subscribers to HBO on Prime Video Channels to sign up for HBO Max at no additional cost.
Consumers have struggled to understand HBO Max's brand identity since its launch, and the deal with Amazon should help consumers better understand that HBO Max is the comprehensive service for WarnerMedia's vast content library. Although Amazon likely conceded some to get a deal done, this arrangement is important in ensuring Amazon's ability to distribute one of the key SVOD services.
For WarnerMedia, the benefits for being on the Amazon platform are clear. Fire TV ranks as one of the leading connected video platforms, making up 15% of the total hours spent viewers spend watching online videos on a weekly basis. Dallas Business Journal reports that WarnerMedia is negotiating a similar deal with Roku, which leads with 25% of hours spent watching online videos.
With these developments, HBO Max is in a good position to continue its ascent towards the Big 3 in OTT as it continues to produce originals and expand its content library in 2021. The addition of an ad-supported subscription tier in 2021 will also likely boost HBO Max's subscriber base significantly.
For a deeper look at the OTT video space, please check out the Parks Associates' OTT Video Market Tracker.
For more information about Parks Associates research, visit http://www.parksassociates.com or call 972-490-1113.

Next: Retention and Churn in OTT
Previous: Evolution of Pay TV

Comments
Be the first to leave a comment.
Post a Comment