Game consoles beat out smart TVs, streaming media players as most used connected CE devices
by Barbara Kraus | Oct. 3, 2014

In a recent article for Ars Technica, Parks Associates research revealed that game consoles are the most widely-used connected devices for streaming media in U.S. broadband households. Forty-six percent of U.S. broadband households have a game console connected to the Internet, and of those, over one-quarter (28%) use their console as their primary connected CE device.
The firm's consumer data, released in the report Connected Gaming Consoles last week, also reports that roughly three-quarters of consumers with a connected gaming console use it to access non-gaming content (most notably, OTT video services and apps like Netflix, Hulu Plus, and Amazon Video) online at least weekly, and nearly 40% access such content for more than 10 hours per week.
"As the non-gaming capabilities of consoles have expanded, so too has the potential for consoles to become an entertainment platform for online content such as video, music, and apps," said Barbara Kraus, research director at Parks Associates. This statement is especially true for households with young children—Parks Associates research shows more than 80% of households with children in the home have a connected console.
Read the full article by clicking here.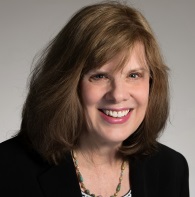 Barbara Kraus joined Parks Associates in early 2013 and currently studies the connected consumer electronics field. Barbara's expertise is delivering and monetizing consumer insights through the provision of compelling product and service technologies and experiences.
Barbara's background includes more than 10 years with technology service providers in the telecom and home security industries in marketing, strategy and insights, operations, and business development.
Connected consoles and other CE devices will be a key focus at the 2014 CONNECTIONS Europe Conference, taking place 18-19 November in Amsterdam. View the schedule and list of confirmed speakers by clicking here.
Next: Cloud Services Provide New Opportunities for CE Makers
Previous: To Buy or Not to Buy: The Question of 4K

Comments
Be the first to leave a comment.
Post a Comment