The Future of Apple: Carl Icahn and Parks Associates' Forecasts
by Harry Wang | Oct. 10, 2014

In a recent article for the San Francisco Gate, details of an open letter sent from Apple shareholder and activist Carl Icahn sent to Apple CEO Tim Cook were revealed.
In the letter, Icahn provides predictions for the next generation of Apple products, including its popular iPhone and iPad series, forecasting that the company's new releases will continue to drive popularity and demand, thereby raising stock prices, which he feels are too low for comfort.
Harry Wang, Director of Health and Mobile Product Research at Parks Associates, responded in the article, saying "Apple will probably hold off on making any immediate decisions on its capital returns program and will take a look at what its business needs are. Six months from now, it's possible that Apple could increase its share buybacks or dividends if that makes sense for the business."
Wang also provides analysis of Icahn's letter in a recent blog post on the Parks Associates site. In addition to looking at the content of the letter, Wang provides additional commentary on Ichan's predications for the future of Apple products and sales.
"I think Mr. Icahn perhaps underestimates the competition in the premium smartphone market.... Smartphone's buyers today are much experienced and savvy, and Apple's new models will pop up sales in a few quarters, but I assume the competition will catch up, especially in markets outside of U.S. where Apple's fan base is not as loyal."
Read the full SF Gate article by clicking here. You can also read the rest of Wang's comments about Icahn's letter by clicking here.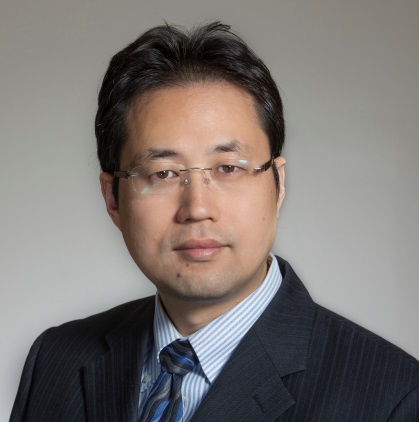 Harry Wang studies the consumer electronics and entertainment service industries with a focus on portable CE hardware, software, and associated applications and services. He is also the lead analyst for Parks Associates' digital health research program. Harry has presented his research in numerous industry events including CES, Digital Hollywood, Photo Marketing Association Annual Show, American Telemedicine Association Annual Show, World Health Congress, and Parks Associates' CONNECTIONS™ conferences.
Further Reading:
Next: Can Apple Pay Save Apple's Slipping Shares in the Tablet Market?
Previous: Dissecting Mr. Icahn's Open Letter to Apple

Comments
Be the first to leave a comment.
Post a Comment