Five Developments to Reshape the Connected Health Market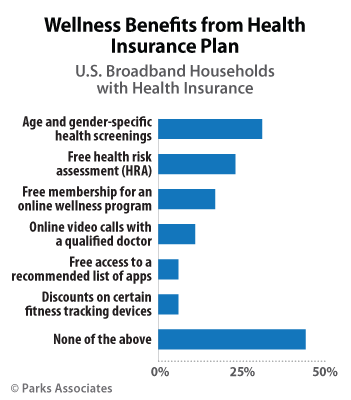 According to Parks Associates research, almost 14 million Americans have severe chronic respiratory problems such as COPD. Smart watch adoption has nearly doubled from 2014 to now, and two-thirds of U.S. broadband households engage in a health app or portal activity on a monthly basis.
The ongoing consumerization of healthcare and the new emphasis on outcomes in compensation are driving the need for continued innovation in connected health in 2016. The ecosystem for connected healthcare is unique in comparison to other sectors of the consumer-based Internet of Things.
In a new whitepaper, "Key Developments in the Connected Health Markets," Parks Associates digital health analysts present consumer adoption of health-based devices, apps, and services and examines the unique healthcare market within the consumer-based IoT.
Whitepaper topics:
Health industry developments to watch
Digital fitness tracker adoption and market share
Consumer awareness of wellness benefits
Privacy and security concerns when using connected health devices
Further Reading:
Next: Opportunities for Wearables Device OEMs: Employers' Wellness Programs
Previous: Analyst View: Apple and Google's Impact on the Healthcare Industry

Comments
Be the first to leave a comment.
Post a Comment