Data and Decision Making in Video Services
Companies often lack adequate data about their service's core audience until long after their initial launch. The lack of relevant and actionable data can cause services to operate inefficiently and target the wrong audience segments, especially at those critical early stages.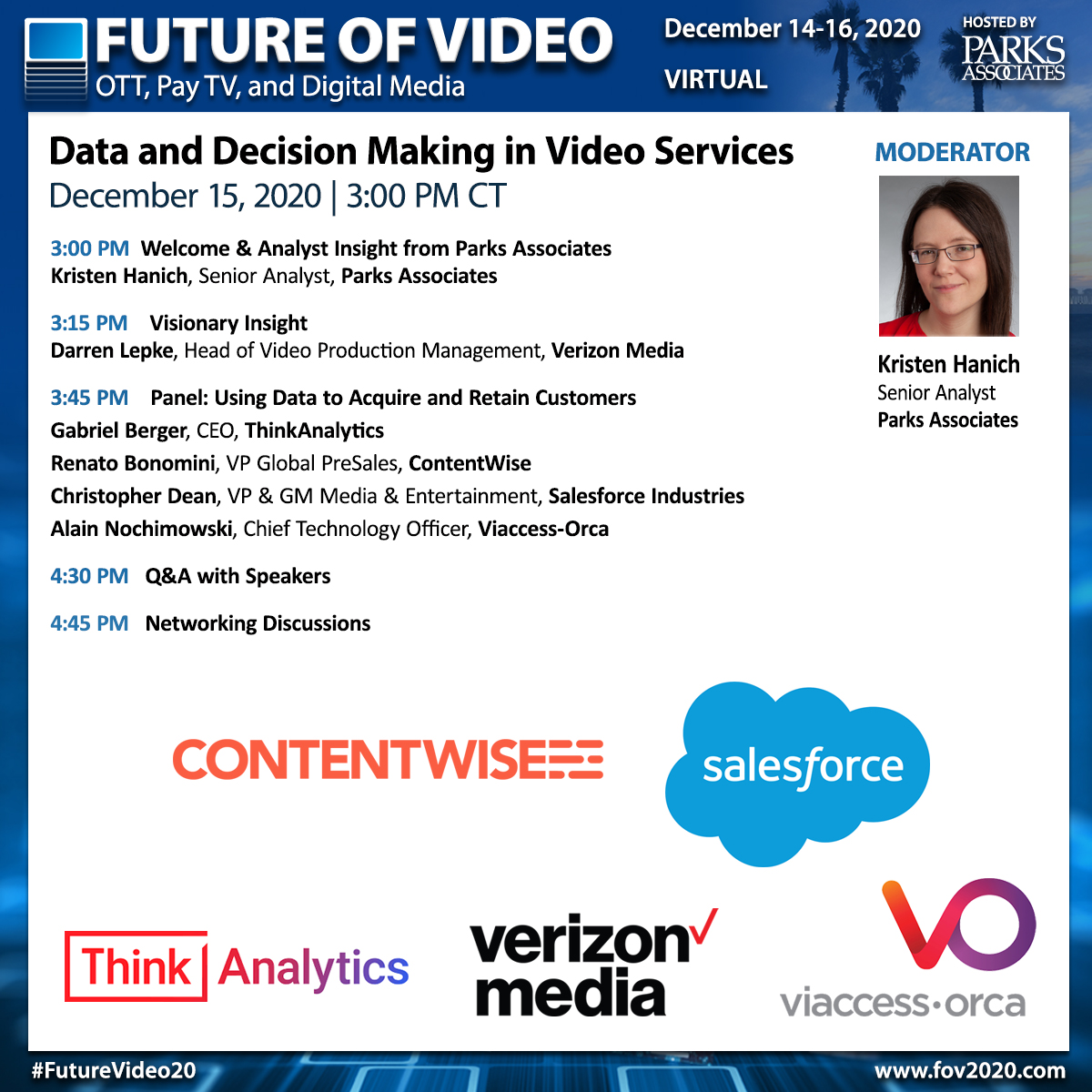 Don't miss the upcoming Future of Video conference session, Data and Decision Making in Video Services, on December 15 at 3:00 p.m. CT.
This session addresses the latest use cases in data and analytics that help services across their overall business operations and customer acquisition and retention efforts. Strategic and actionable data are critical for video services to succeed and grow in today's hypercompetitive environment. The session will conclude with a panel discussion where industry experts examine the latest use cases and technologies that are helping services better acquire, engage, and retain customers.
Event sponsors include Salesforce, Comcast Technology Solutions, ContentWise, Verizon Media, You.i TV, Amdocs Media, Penthera, and Verimatrix.
To learn more about the Future of Video: OTT, Pay TV and Digital Media virtual conference please visit
www.fov2020.com
.
Next: Rise of Ad-based OTT Services
Previous: Retention and Churn in OTT

Comments
Be the first to leave a comment.
Post a Comment