Consumer Trends for Technology Adoption in the U.S.
For consumers around the world, the Internet of Things opens the door to a new and convenient connected lifestyle. IoT encompasses a broad range of home-based devices and services, including smart home devices and services, connected entertainment devices, entertainment services, connected health and fitness devices, mobile devices, and connected cars. The connected lifestyle can now be enjoyed in every part of the home living environment, from smart garage door openers and monitors to smart sprinkler systems, and extends, through mobile devices and connected cars, to virtually any environment having connectivity.
Consumers continue to adopt the connected lifestyle. Below, Parks Associates highlights adoption of several popular connected devices by U.S. broadband households: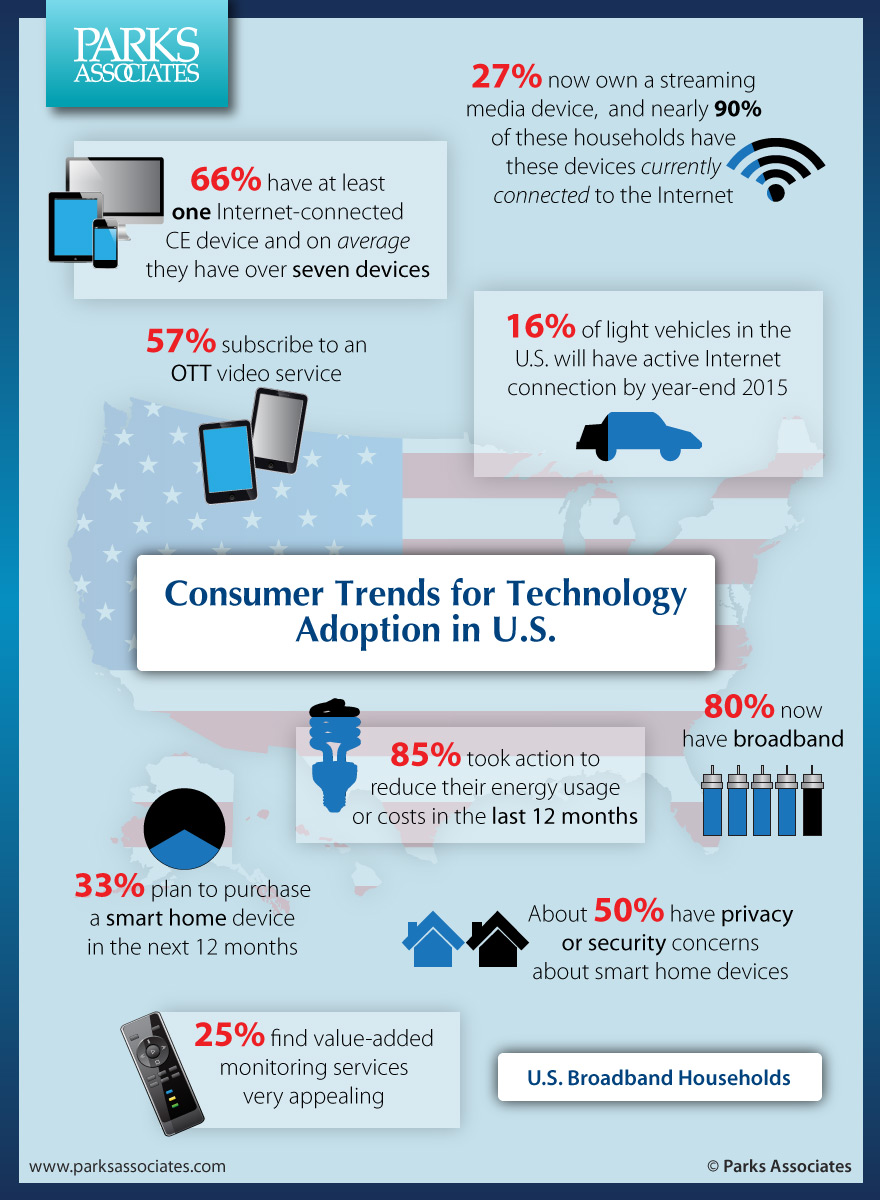 For more information on consumer technology trends, see Parks Associates' Consumer Analytics research.
Further Reading:
Next: IoT Trends to Watch in 2016
Previous: Streaming Media Device Partnerships Driving Alternative Revenue Streams

Comments
Be the first to leave a comment.
Post a Comment