Consumer Trends for Technology Adoption in Canada
The Internet of Things brings new capabilities to Canadian households, driving the continued increase in consumer spending on connected devices and entertainment options. These solutions create new revenue streams across a variety of market sectors, but a company's success comes only with an understanding of the consumer demands and market factors driving adoption and usage.
In the infographic below, Parks Associates outlines several technology adoption trends in Canada discovered in the primary research study Emerging Power of IoT in Canada.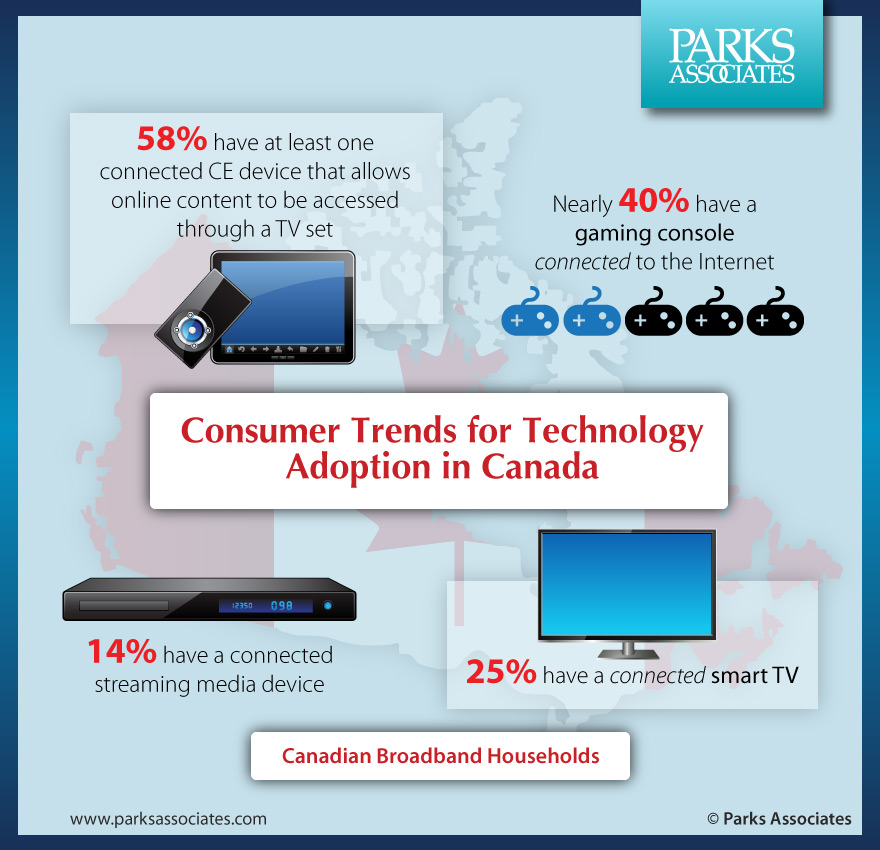 Further Reading:
Next: Streaming Media Device Partnerships Driving Alternative Revenue Streams
Previous: The New Samsung Gear Won't be the Gateway Drug to VR

Comments
Be the first to leave a comment.
Post a Comment