CONNECTIONS Conference Celebrates 25 Years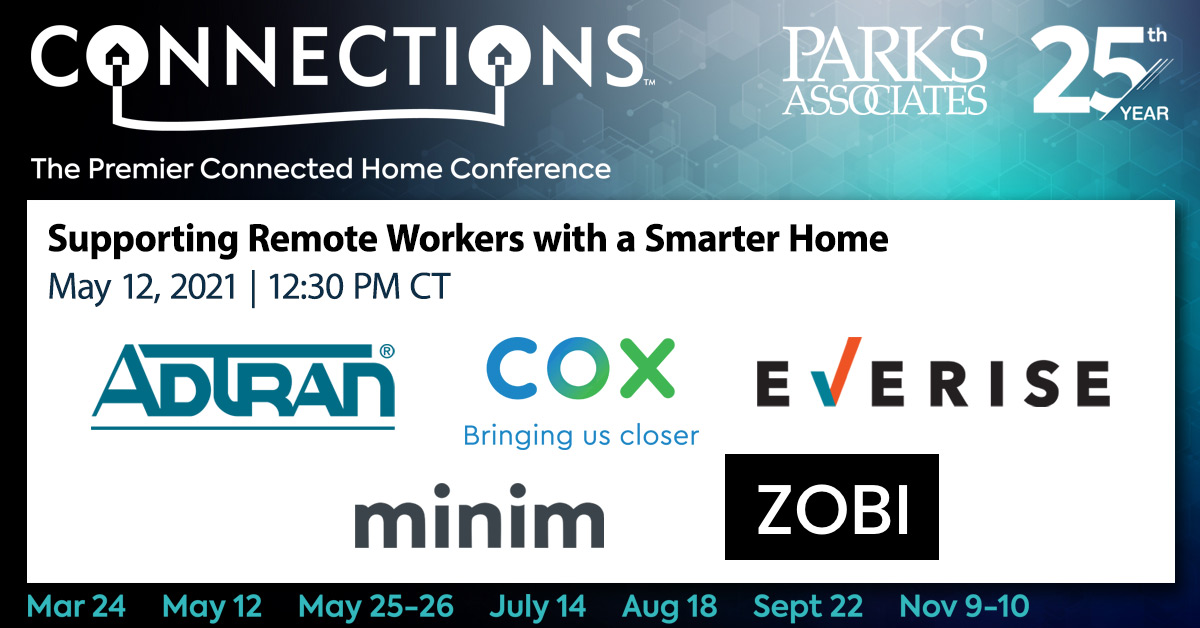 Parks Associates' 25th annual CONNECTIONS: The Premier Connected Home Conference virtual series continues with the upcoming session Supporting Remote Workers with a Smarter Home on May 12 from 12:30 PM to 2:45 PM CT. In this session, industry leaders will address how service providers and others in the market can best meet the evolving needs of businesses and employees in this new world of remote work.
Parks Associates' new report, Security Adjacencies: Building on Peace of Mind Value Props, evaluates the opportunities security service providers have to build on their core offering by cultivating peace-of-mind value propositions for lifestyle segment use cases. The firm's data provides an analysis on market potential for smart solutions that leverage residential security strengths to address other peace-of-mind use cases, such as elder care, childcare, pets, car security, frequent travelers, vacation homeowners, and property safety from fire and water damage.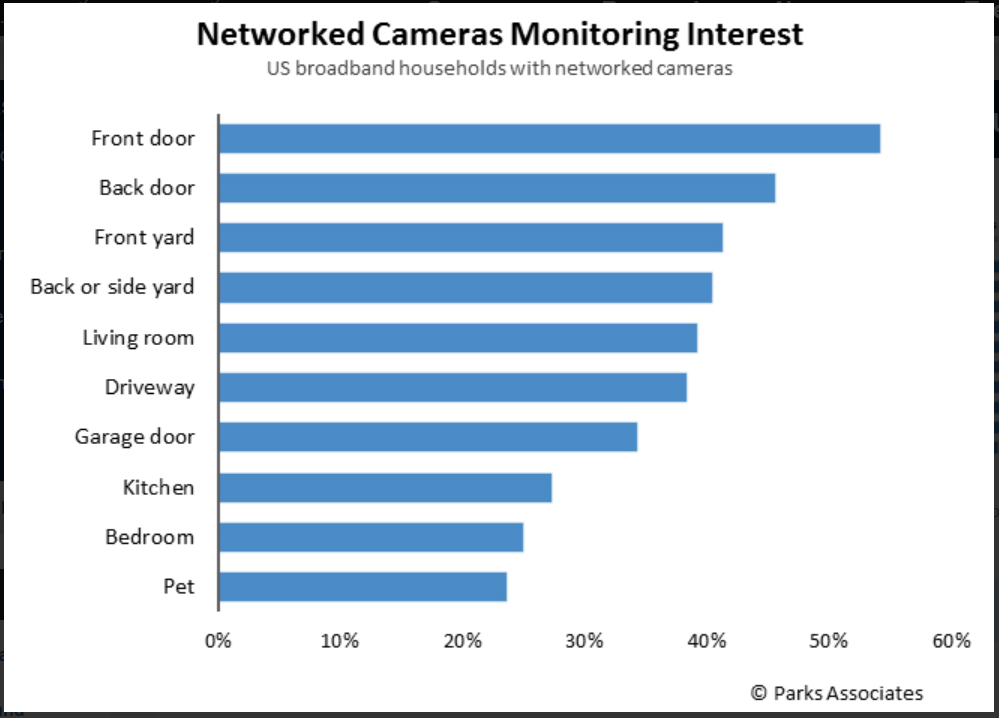 Register now to secure your seat for interactive conversations regarding remote work trends and smart products, technology's role in remote work, and how to meet the shifting needs of businesses and consumers. Parks Associates will feature exclusive research and industry experts Everise, Cox Communications, Zobi, ADTRAN, and Minim will share their insights on the interactive panel "Meeting Evolving Needs of Businesses and Consumers".
Register today to join the upcoming sessions on May 12, May 25, May 26, July 14, August 18, September 22, November 9-10!

Next: Home Security: A Redefined Market
Previous: Challenges of a Reduced Workforce – Insights from Nice

Comments
Be the first to leave a comment.
Post a Comment