CJ HelloVision and the Next Step of TV Everywhere
by Brett Sappington | Aug. 3, 2011
While TV Everywhere / multiscreen initiatives are springing up throughout global markets, I am seeing evidence of the further maturity of this service. Last night I had an opportunity to visit with CJ HelloVision, a leading South Korean cable operator, about their "TVing" offering.
CJ HelloVision first offered TVing as a free service to deliver linear channels and VOD to the PC. However, with South Korea having some of the region's lowest ARPUs, the MSO found that the effect on retention did not justify the cost or capital.
Today, TVing is offered as a subscription-based service to all consumers in South Korea, not just CJ HelloVision subscribers, and to all connected devices including tablets and smartphones. TVing will also be available via an app on Smart TVs sold in South Korea. So, CJ HelloVision's reach can now extend well beyond its cable footprint.
Over time, I expect more operators to come to a similar conclusion. In ARPU-challenged areas, the demands of profitability will drive many to reconsider their multiscreen business models. With the ability to offer services outside of their footprint, some will inevitably take that step and introduce into their market a whole new level of competition among operators.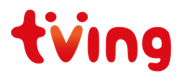 - Brett Sappington, Senior Analyst
Next: Google Nabs Motorola Mobility: What Does It Mean For TV Service Providers?
Previous: Parks Associates supports Broadband World Forum 2011

Comments
Be the first to leave a comment.
Post a Comment