CEDIA 2017 Recap – Voice as the Next-Gen User Interface
by Dina Abdelrazik | Sep. 13, 2017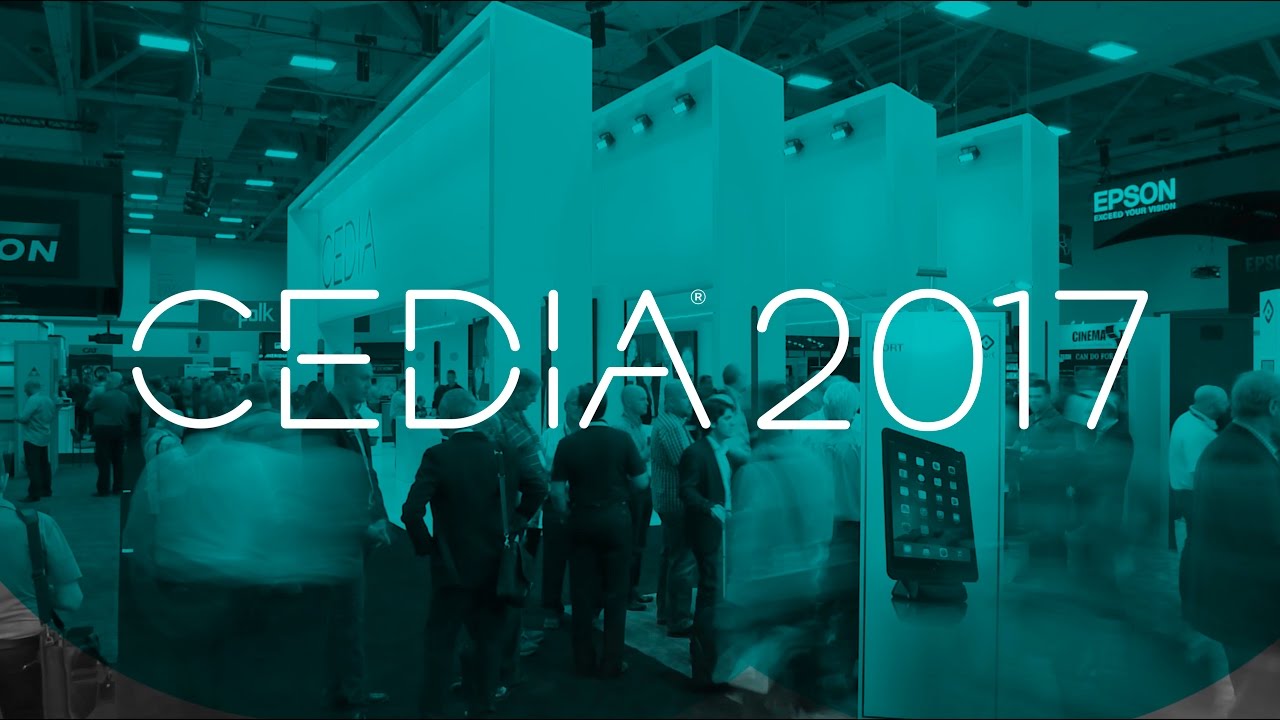 At 10-11% adoption of smart speakers among U.S. broadband households, it's still early days for the voice-first market. CEDIA 2017 illustrated the growing market for voice-first devices with a growing product category from companies such as Harmon Kardon, Amazon, and Josh.ai.
Last week, Parks Associates hosted a panel at CEDIA called Voice Controls: Next-Gen User Interfaces with the following panelists:
Alex Capecelatro, CEO and Co-founder of Josh.ai
Charlie Kindel, Director of Alexa Smart Home, Amazon
Mark Spates, Product, Google
Rich Kennewick, President and Co-founder, Voicebox Technologies
Kenn Harper, VP Devices and Ecosystem, Nuance Communications

The panelists discussed the impact of voice on the user interface, assessed the voice-first user experience, explored the value of voice solutions for system integrators, and evaluated the future outlook of voice technologies.
Several highlights from the discussion include:
The Value of Voice – The last 3-4 years of excitement around products like the Amazon Echo demonstrate the quick reception and need for a natural and easy-to-use interface. The value for integrators is providing customers the best customer experience for interacting with their homes.
Voice in the Pro-install/CEDIA Channel – Josh.ai, a home automation company with a focus on voice in the custom integration channel, launched Josh Micro at this year's conference. Josh Micro is a device with a microphone, loaded with sensors for motion, touch, ambient lighting, temperature, and humidity, and includes natural language processing. Exclusively sold in the custom channel, Josh.ai believes that the voice experience needs an integrator to build a robust network and wire the home appropriately.
Amazon, on the other hand, has a hybrid model of direct-to-consumer and custom integration through Amazon Voice Services. Integrators can build AVS into their control processors, or multi-room audio systems to enable voice control. Furthermore, Google understands that there needs to be a level of customization in order to succeed in providing a great user experience.
Expectations vs. Reality – A key aspect of designing any product is the intention or utility of the product and the reality of how the product is used when it gets into consumers' hands. Voice technologies have an advantage of having the natural language processing happen in the cloud so that real-time updates can be made quickly once consumer realities unfold.
Google designed the Google Home and found that voice recognition was one of the most requested features from consumers. Per consumer demand, it released a voice recognition feature for the Home. Google also noted how interesting it was to see how many of its consumers desired to control things in the home when they were away such as from their car or from work.
Voicebox Technologies works with a number of clients as a white-label provider of voice solutions. One learning lesson came as a result of working with a company who started putting a microphone into their remote controller. The outcome resulted in dramatically increased usage of the remote and a discovery about the product's end user. With the inclusion of the microphone, the anticipated demographic of kids at around 2-3% jumped to 25% of all users. With that knowledge, Voicebox was able to augment the algorithms running in the system to ensure that kids were given the attention needed.
Amazon finds that the expected heavy usage of home automation activity through voice is not really occurring. Instead, consumer are enabling simple, basic scenarios such as turning on the lights. Those simple commands have surprisingly resonated with customers in a big way.
Josh.ai finds differences in consumers' planned and actual use of voice in the home. For instance, consumers initially expect to have to, or want to, specify the source of music they want to listen to (e.g., Pandora, Spotify, a play list). In actuality, consumers don't care about specifying the source; it's the ability to call out a song and have it play immediately that's important.
Nuance finds that consumer expectations are starting to rise. Customers now expect devices to be always on, always listening. Now, product makers must take the experience to the next level, managing voice commands from greater distances and facilitating mulit-room experiences.

For more information on voice technologies, Parks Associates' industry report, Voice Assistants and Technologies: Ecosystem and Market Leaders, assesses leading personal assistant devices, evaluates the impact of voice control on various market segments, presents consumer preferences and usage for voice interfaces, and forecasts sales of smart speakers with personal assistants through 2021.
Further Reading:
Next: 3 Reasons Why the Windows Mixed Reality Platform Will Revolutionize VR - And 3 Reasons Why It'll Flop
Previous: Amazon Prime Day – A Day for the Echo

Comments
Be the first to leave a comment.
Post a Comment